Give The Gift Of Delicious Coffee
Find great gifts for all the coffee lovers in your life
"Amazingly rich, smooth tasting coffee."
"Makes a very good-and very fast-cup of coffee."
"It's easy to fall in love with the AeroPress."
"Perfect coffee every morning."
"My go-to."
"Small and portable. Easy cleanup."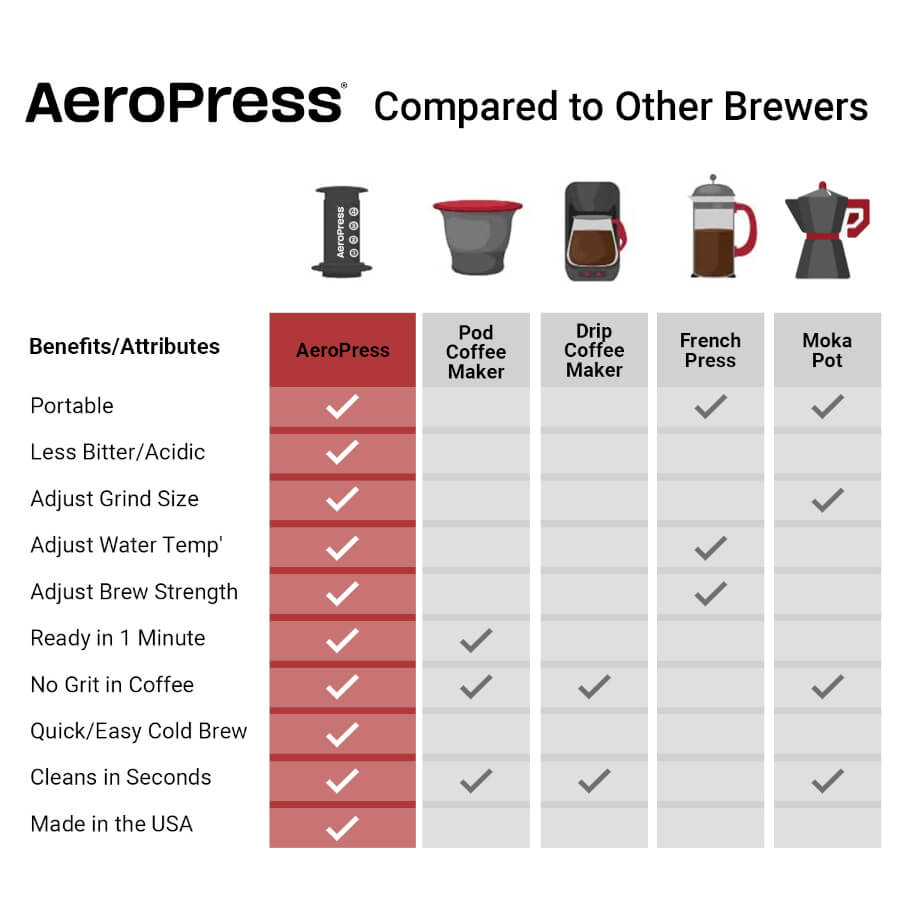 AeroPress Coffee Makers Win Anytime, Anywhere
✔   Smoother, grit-free coffee
✔   Faster brewing—less than a minute!
✔   Clean-up in seconds
✔   More versatile and customizable
✔   Smaller, lighter, portable
✔   Designed in Silicon Valley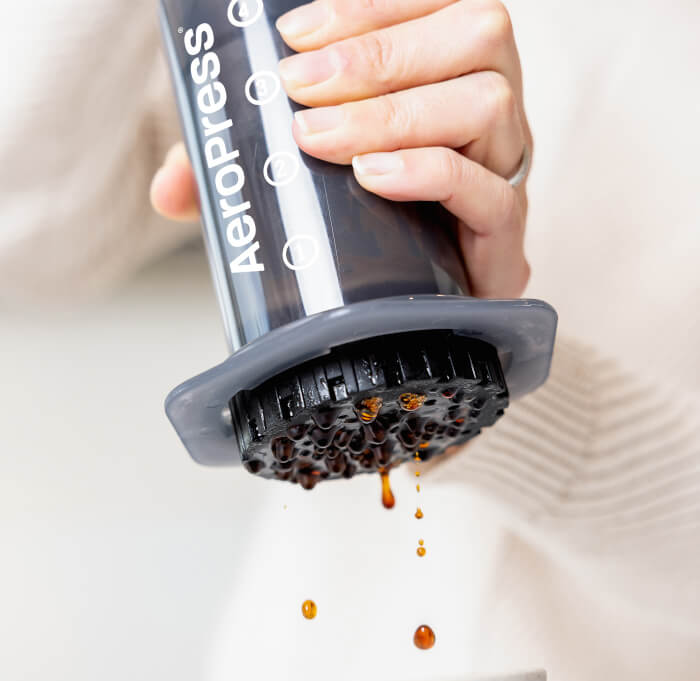 Press Your Perfect Cup, Every Time
AeroPress coffee makers are portable, convenient and easy to use. Think of it as an espresso maker, drip coffee maker, and French press, all rolled into one! Skip the bitterness and acidity and brew rich, flavorful coffee wherever you are.
"I can taste flavors I didn't know existed in coffee."
— Kerry K.
★ ★ ★ ★ ★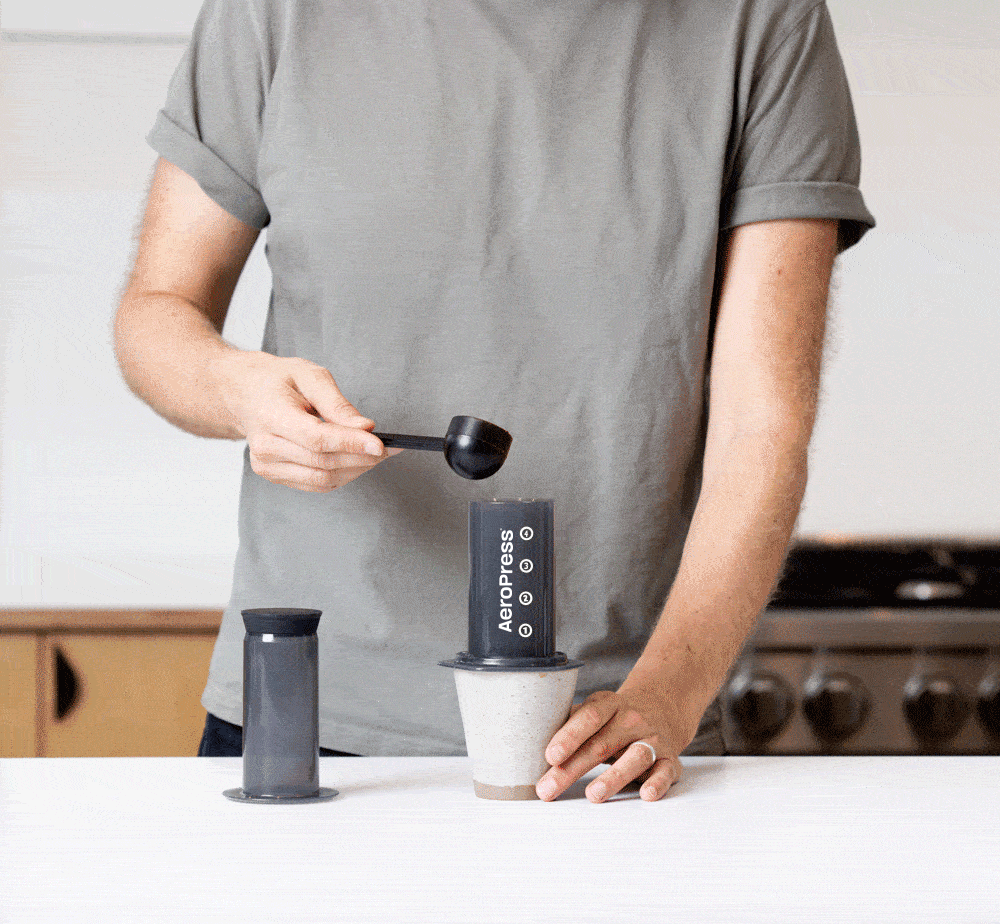 Fast. Clean. Simple.
Our rapid brewing process extracts the most flavor from your beans and gives you a delicious cup of coffee in under a minute. The best part? There's no cleanup required.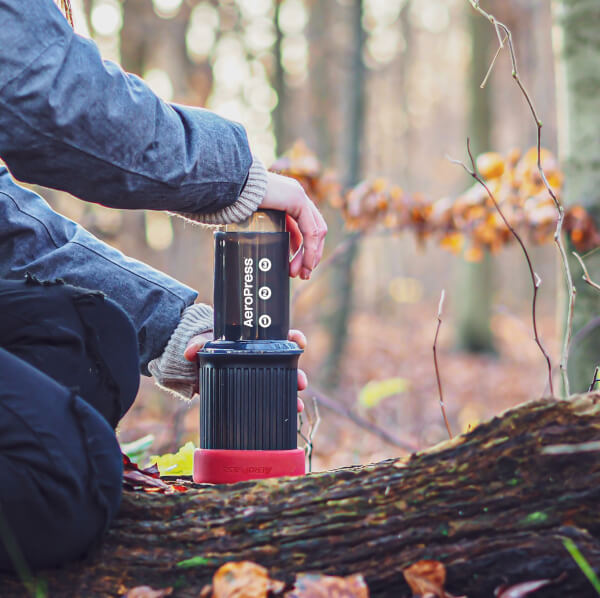 Great Coffee On-the-Go
We believe that you should be able to enjoy delicious coffee wherever you are. Whether you're at home, the office, on the road or outdoors, AeroPress offers the ultimate in convenience and portability.

✔️  AeroPress Go packs up in its own mug
✔️  AeroPress Original packs up in a tote bag

55,000+ Five Star Reviews, 60 Countries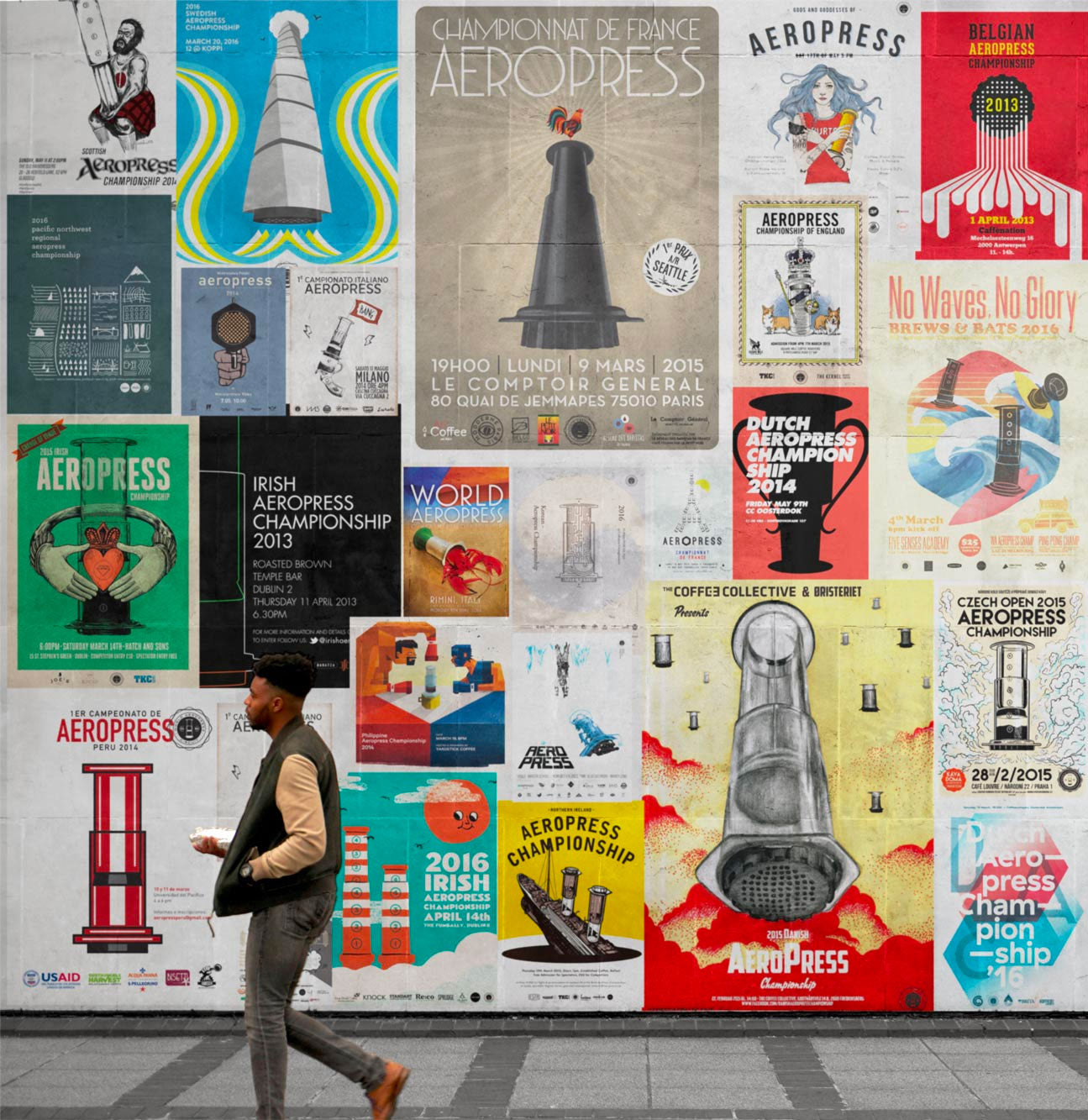 AeroPress Insiders
A hub for recipes, inspiration and all things coffee. Want to be an AeroPress Ambassador? Join the coffee community!
Shake up your brewing routine