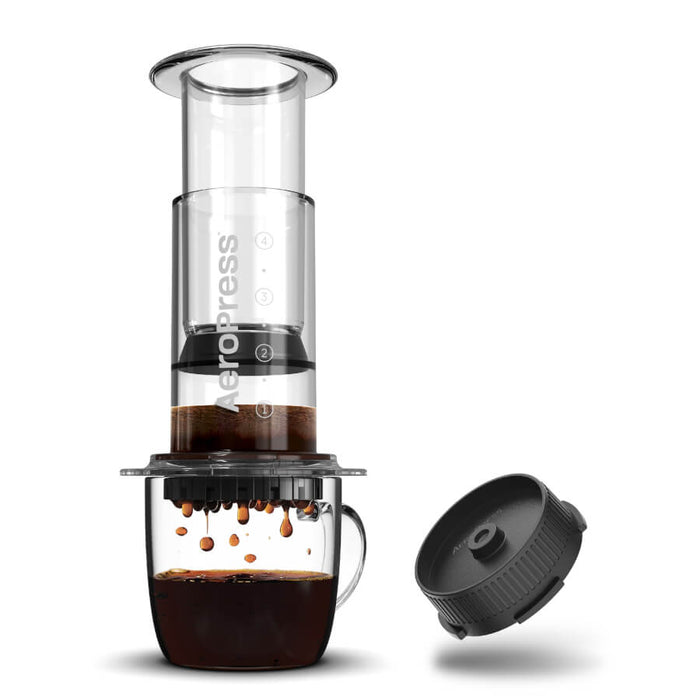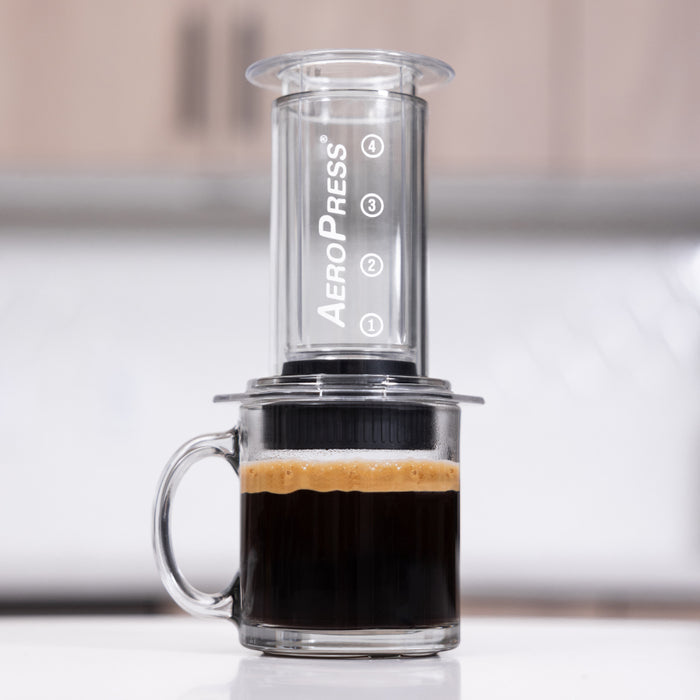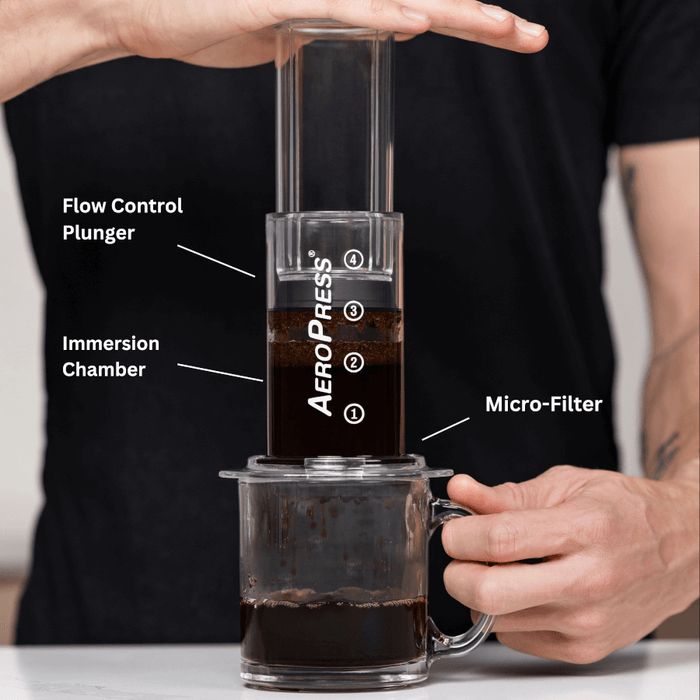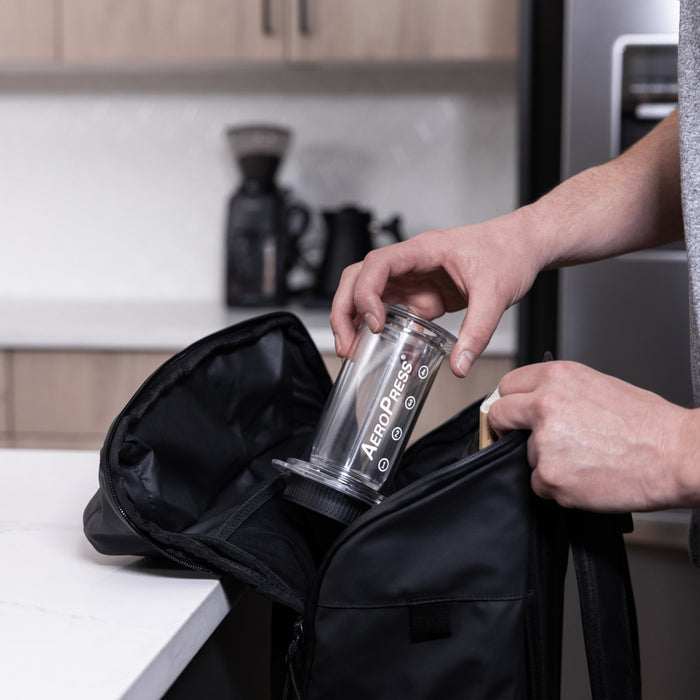 AeroPress Clear Coffee Maker & Flow Control Filter Cap Bundle
The clearest view of your brew from start to finish
Enjoy the brewing process even more with a clear sight into your coffee and peace of mind from full brew control. The crystal-clear, shatterproof AeroPress Clear coffee maker showcases every moment of your coffee brewing journey, while the AeroPress Flow Control Filter Cap stops drip through until you're ready to press.
This bundle contains an AeroPress Clear coffee maker and an AeroPress Flow Control Filter Cap.
Ultimate Brewing Freedom: Elevate your coffee game with AeroPress Clear's 3-in-1 brewing combined with the AeroPress Flow Control Filter Cap. Experiment with flavors, control brew time, and enjoy the flexibility to use coarser grounds for a personalized coffee experience with a beautiful crystal-clear look.

Espresso-Style Excellence: Achieve rich, crema-topped espresso-style brews or smooth pour-overs with the AeroPress Clear coffee maker and Flow Control Filter Cap (when using dark roast coffee and a paper filter). Perfect for coffee enthusiasts seeking versatility and premium coffee quality.

Filter Variety, Flavor Variety: Customize your coffee profiles with ease using the AeroPress Flow Control Filter Cap with stainless steel or paper filters. Enjoy the benefits of reduced acidity and endless flavor possibilities. (Filters sold separately)
Tritan™ is a trademark of Eastman Chemical Company
"Perfect coffee every morning."
"The best single-cup coffee maker on the market."
"Makes a very good - and very fast - cup of coffee."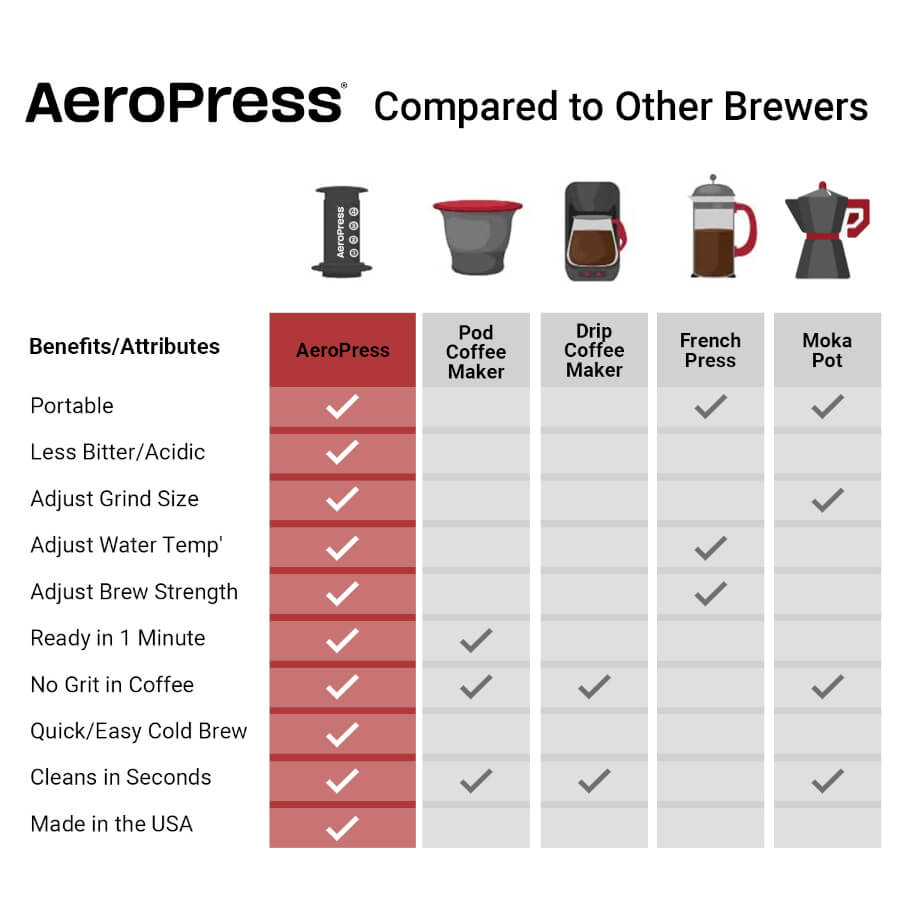 AeroPress Coffee Makers Win Anytime, Anywhere
✔   Smoother, grit-free coffee
✔   Faster brewing—less than a minute!
✔   Clean-up in seconds
✔   More versatile and customizable
✔   Smaller, lighter, portable
✔   Designed in Silicon Valley, made in the USA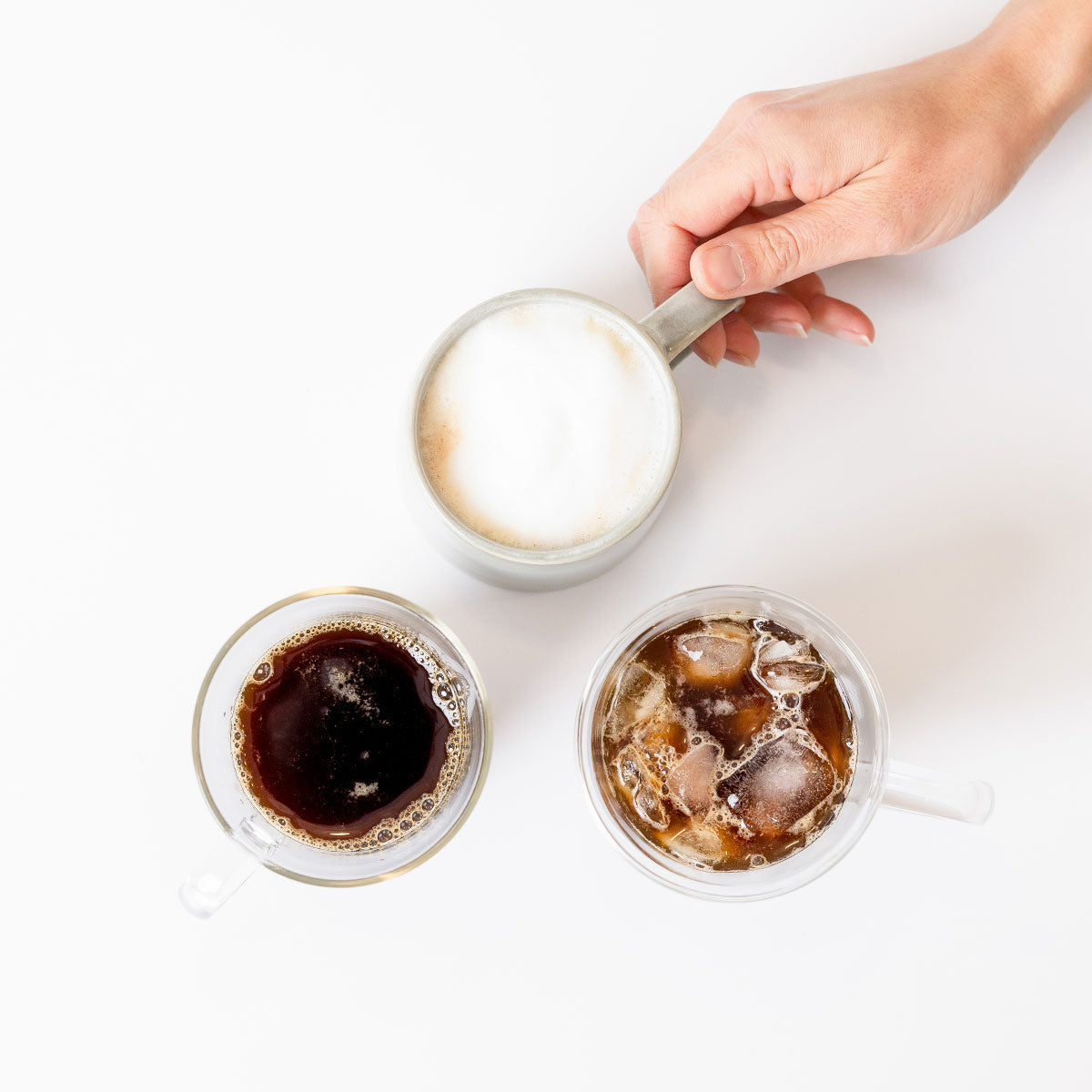 Be Your Own Barista
Beginner or pro, the AeroPress coffee makers are the easiest way to make all kinds of coffee including Americanos, lattes, cold brew and even pour over coffee.
"AeroPress has made me a coffee snob!"
— D. McIver
★ ★ ★ ★ ★