AeroPress Stainless Steel Filter
Rich, full-bodied coffee
Free shipping on orders over $35 within the contiguous USA for AeroPress branded products.
Richer coffee is just one press away with our reusable metal coffee filter. It keeps out grounds but allows flavorful oils to pass through for delicious full-bodied coffee. Reusable, sustainable and 100% made in the USA.
The AeroPress reusable metal coffee filter is made from premium grade 316 stainless steel, which is much more durable than the 304 grade stainless steel used in other filters. 
Ideal for home, office and travel
Sustainable and eco-friendly
Easy to clean: just rinse & dry or put in dishwasher
Compatible with AeroPress Original and AeroPress Go coffee makers
Designed and made in the USA, by AeroPress Inc.
Patent pending
AeroPress brand products are warranted against defects in materials and workmanship for one year from the date of purchase from an authorized retailer. If you think you purchased a defective AeroPress product that is under warranty, please contact us and report the problem. We will promptly be in touch.
Make the perfect cup, every time
AeroPress coffee makers set a new standard for coffee lovers, who can make incredible tasting coffee and espresso at home. Immersion brewing technology extracts the most flavor and the Stainless Steel Reusable Filter ensures no grit.
The result: clean, bright, smooth coffee.
"Perfect coffee every morning."
"The best single-cup coffee maker on the market."
"Makes a very good - and very fast - cup of coffee."
Travel-friendly and eco-friendly: Reusable and durable
Rich, full-bodied, grit-free coffee every time
Cleans up with a quick rinse, or put in dishwasher
Customer Reviews
Write a Review
Ask a Question
Filter Reviews:
filter
coffee
paper filters
aeropress
grounds
flavor
paper
taste
body
method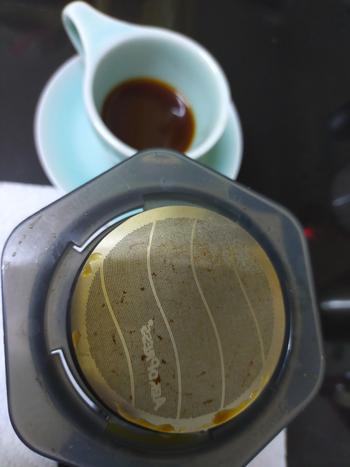 03/17/2023
Bolder tasting coffee.
This filter produces a bolder tasting coffee. For me i like to use medium and dark roast beans with this filter as it compliments the milk for my lattes.
Bashir O.

Malaysia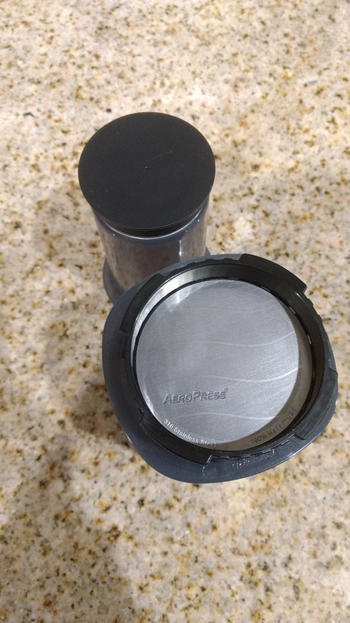 11/12/2022
Great Alternative
The filter gives better body to coffee. The coffee tasting experience is improved. Although there is some silt in the cups brewed with this filter, I do not mind it.
Joshua H.

United States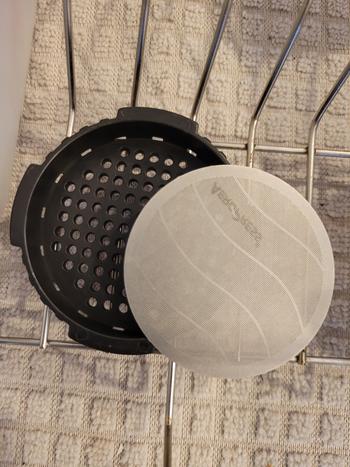 09/21/2022
Reusable filter
So glad to get rid of the paper filters. The taste has been great so far and the filter is low maintenance in terms of cleaning and removing after the brew process. Awesome product, thank you!
Joshua M.

United States
03/14/2023
Very nice filter
It presses through more easily than the paper ones, makes me feel better about avoiding the waste associated with throwing away the paper filters every day, and as a side benefit, makes setup easier, because I can just leave the reusable filter in the aeropress, which means that I can just have the aeropress almost completely assembled in between uses.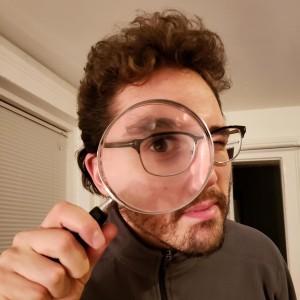 JL
Joshua L.

United States
03/13/2023
Missing Link
Having to carry around the paper filters is so limiting. This was the missing piece in my mobile coffee making setup. There is no metal taste to the coffee. I love my filter!
Serleio C.

United States
03/09/2023
Metal filter is awesome
I have used my Aeropress exclusively for over a decade. I recently purchased a couple of the metal mesh filters to use instead of the paper filters to be more eco friendly. The mesh filter works super well and I highly recommend it!
Laura W.

United States
03/09/2023
Great Filter
I'm very pleased with my new stainless steel reusable filter. Your service was very prompt, and my compost pile loves the grounds.
Daniel F.

United States
03/08/2023
Stainless Steel Reusable Filter
I find, as expected, that it does not filter out the smallest sediment as the cotton filters do. I wanted to get it in case I forget to buy new cotton fiber filters and when I am on the road and run out of those filters. I use the travel aeropress.
LeRoy M.

United States
Thank you for your review, LeRoy. It is true that due to their more porous nature, metal filters allow slightly more fines to pass into the cup than paper filters. Wishing you safe and fun travels, and delicious coffee on the road! Best wishes, Constance, AeroPress, Inc.
03/08/2023
Less waste
Fine. I like that I don't have to keep buying disposable filters though I wish it was somehow easier to get the grounds off of this filter so they don't go down the drain of my sink. Any ideas?
Andrea S.

United States
Thank you for your review, Andrea. Regarding the grounds left on the filter, the best way to remove them would be to use a paper towel or sponge for a little abrasiveness while brushing the filter clean over the trash or compost. We hope that this helps. Best wishes, Constance, AeroPress, Inc.
Both the reusable metal filter and the paper micro-filters keep out coffee grounds for a grit-free cup of coffee. The main difference between them is in the flavor profiles that they give you. The reusable metal filter allows oils to pass through for a somewhat fuller-bodied cup of coffee, whereas the paper micro-filter keeps out those oils for a cleaner flavor profile. Whichever filter you use, you're sure to make a delicious cup!
Yes, the metal used in the AeroPress reusable metal filter is a food-safe, premium grade 316 stainless steel.
Yes, the AeroPress reusable metal filter is fully compatible with both the AeroPress Original and the AeroPress Go.
Yes, the AeroPress reusable metal filter is made in the USA, unlike many other filters on the market.
316 and 304 are two different grades of stainless steel. 316 is a premium grade of stainless steel that is much more durable and corrosion resistant than lower grade 304 stainless steel. The AeroPress reusable metal filter is made from 316 stainless steel, unlike other metal filters on the market.
No, the AeroPress reusable metal filter is the one and only metal filter designed and made by AeroPress. All other products on the market are made by third parties.
Yes, the reusable metal filter is dishwasher safe (top rack only).
Because it is made of stainless steel, the AeroPress reusable metal filter is not compostable. However, it is infinitely reuseable, so you can make as many cups of coffee as you like with it. Just wash and reuse for cup after cup of rich, full-bodied coffee!
"Spectacularly good."
"Small and portable. Easy cleanup."
"AeroPress has the best Good Coffee To No Fuss Ratio I've found"
"Makes a very good--and very fast--cup of coffee."
"My go-to."
"Perfect coffee every morning."