AeroPress Go Travel Coffee Maker
For coffee lovers, any time, anywhere
Free shipping within the contiguous USA
The AeroPress Go travel coffee maker is engineered to fuel an active lifestyle. It gives coffee lovers everything they need to conveniently brew superb coffee anywhere. Like the AeroPress Original, the AeroPress Go provides the same great taste and brews American, espresso, and cold brew style coffee that can be enjoyed as is or used in a wide range of energizing and refreshing drinks. Designed in Silicon Valley, Made in USA.
Delicious coffee anywhere: Rapidly brews smooth, pure-tasting coffee without the acidity or grit. Optimized for traveling, camping, and boating. Free yourself from hotel coffee!
Compact design, with mug included: Includes mug and lid that doubles as a traveling case so you can brew coffee anywhere. Quick to clean and pack up.
Brew American or espresso style coffee: Brews one to three delicious cups with one press. AeroPress Go can also make cold brew coffee as well as espresso-style coffee for lattes, cappuccinos, and more.
AeroPress Go Chamber & Plunger: For brewing the most delicious coffee ever!

Mug with Lid: Pack up your AeroPress Go into a sturdy, portable mug that you can take anywhere.

Micro-Filters: Includes 350 replacement AeroPress micro-filters. Micro-filters remove grit from your coffee, unlike other press-type coffee makers. 
The filter holder makes it easy to take micro-filters with you anywhere you go.

Stirrer: Designed to be the perfect length for AeroPress Go.

Scoop: Measures just the right amount of coffee for delicious, easy AeroPress Go recipes.

We offer free shipping on Coffee Makers within the contiguous USA. We charge our actual shipping costs or less on all other orders. If you're shopping from outside the US, please find a local retailer to save on shipping.
AeroPress brand products are warranted against defects in materials and workmanship for one year from the date of purchase from an authorized retailer. If you think you purchased a defective AeroPress product that is under warranty, please contact us and report the problem. We will promptly be in touch.
Make a perfect cup of coffee, anywhere
Whether it's outdoor adventures, traveling, or at the office, AeroPress Go makes great coffee, anywhere.
"Light, simple, durable device."
"The ultimate in portable coffee drinking."
"The taste will spoil you forever."
Compact and ready to travel
■  Everything packs up neatly in a reusable, portable mug that you can take anywhere
■  Includes compostable paper micro-filters
■  Requires no electricity
AeroPress Go beats everyother coffee maker,any day
Be it a French press, pour over, or espresso machine, there's a reason for everyone to own an AeroPress Go:
✔   Smooth (not bitter or gritty)
✔   Quick! A perfect cup in a minute
✔   No cleanup
✔   Best value coffee maker ($)!
✔   Better for the environment
✔   Easy to store/take with you
✔   Made in the USA
Quick brew. Little clean up.
■  Brews in under a minute (simply add water and press!)
■  The plunger wipes the chamber clean as you brew (just pop out the filter and grinds)
■  Easier to use than any other coffee maker
Curious to learn more? See how it works
Be your own barista
Control the brewing process and tinker with grind size, water temperature and more to dial coffee into your specific taste.
"Coffee snob on the go"
– Peter
★ ★ ★ ★ ★
Never be without the best coffee
Be it a French press, pour over, or other coffee maker, there's a reason for everyone to own an AeroPress Go:
✔   Smooth (not bitter or gritty)
✔   Quick! A perfect cup in a minute
✔   No cleanup
✔   Best value coffee maker ($)!
✔   Better for the environment
✔   Easy to store/take with you
The AeroPress Go and the AeroPress Original both brew delicious, grit-free coffee without bitterness and with very low acidity. The AeroPress Original is optimized for home use while the AeroPress Go is specifically designed for use on the go. The AeroPress Go includes a drinking mug with lid that doubles as a carrying case, making it great for traveling, camping, or going to work. Please refer to this document for a side-by-side comparison of the AeroPress Go travel coffee maker and the AeroPress Original coffee maker.
When fully packed up in the mug with the lid on top, the AeroPress Go, its accessories, and the 20 paper filters that fit into the travel filter holder weigh 11.4 oz. (323 g) altogether.
The AeroPress Go can brew up to three shots of espresso style coffee. If you prefer to brew your coffee by pushing all the water through the grounds, you can brew one 8 oz. serving of coffee or cold brew.
The AeroPress Go can make American style coffee, cold brew style coffee, or espresso style coffee for use in drinks like lattes and cappuccinos.
Customer Reviews
Write a Review
Ask a Question
Filter Reviews:
coffee
aeropress
water
backpack
filters
quality
model
work
time
concentration
08/03/2022
Great product
Very easy to assemble and use from outset
Daniela M.

United States
08/01/2022
The Best!
I learned about this from a buddy, then some folks at the office mentioned it so my wife and I gave it a go. When you have a product that folks talk about that's the best marketing right? Anyway, converted the morning / afternoon / evening coffee routine from Chemex pour-over to this. Now it's a common feature in my bag. Super smart design and packaging. Love it! Thank you!
Ed O.

United States
07/29/2022
Excellent.
This is the perfect portable coffee maker. It's so simple to use and I can just put it into my purse and take it with me anywhere.
Thea B.

United States
07/27/2022
AeroPress Go Rocks!
Awesome coffee maker. Its easy to use, makes superb coffee and is easy to clean up. I highly recommend it.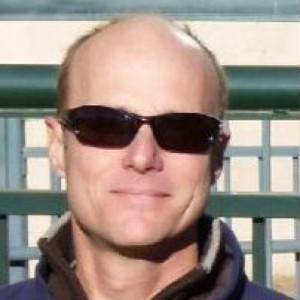 TL
Toby L.

United States
07/19/2022
Best quick and easy coffee
I use my aero press everyday whether for hot or cold-brewed coffee and can't recommend it enough. It makes the perfect amount for me and is super easy to clean which encourages me to not leave it in the sink to get gross. Great for camping too.
Oren J.

United States
07/14/2022
It's ok.
I recently switched from coffee with cream, to just black coffee. I was also using a French press. I like that there is no silt in the bottom with the Aeropress. I like that I can make a cup in less time. The flavor is slightly different, but I would need to do a side-to-side comparison to describe it. Would I buy it again? I dont know. There's more equipment pieces and fussing/balancing and need for counterspace than just a single serve French press. My choice of what to take a on trip would depend on whether I needed compact/light equipment to travel and time to play with coffee making in the morning (Aeropress), or if every ounce of weight/space was not an issue and I needed something simple (French press), or needing both compact/light AND simple (cowboy coffee - just boil the grounds in the water pot and drink it from the pot or pour off into a cup - so you get some extra fiber). I just went on a trip and left my AeroPress at home because the place had a Keurig, so I just brought a baggy of grounds and a reusable pod and this worked great.
Gretchen R.

United States
Thank you for your review, Gretchen - we appreciate your feedback. We're so sorry the AeroPress Go wasn't the perfect fit for you, but we do hope you still get some good use out of it. If you have any trouble with it, please just drop us a line at info@aeropress.com and we'll be glad to help you! Best wishes, Constance, AeroPress, Inc.