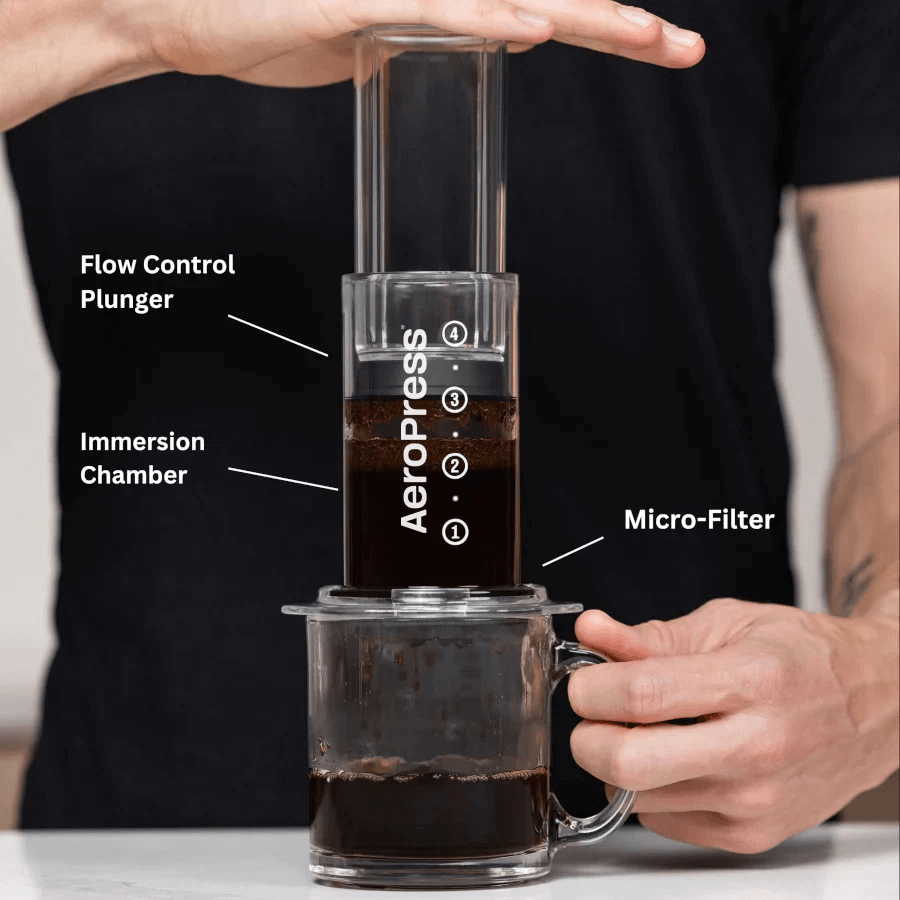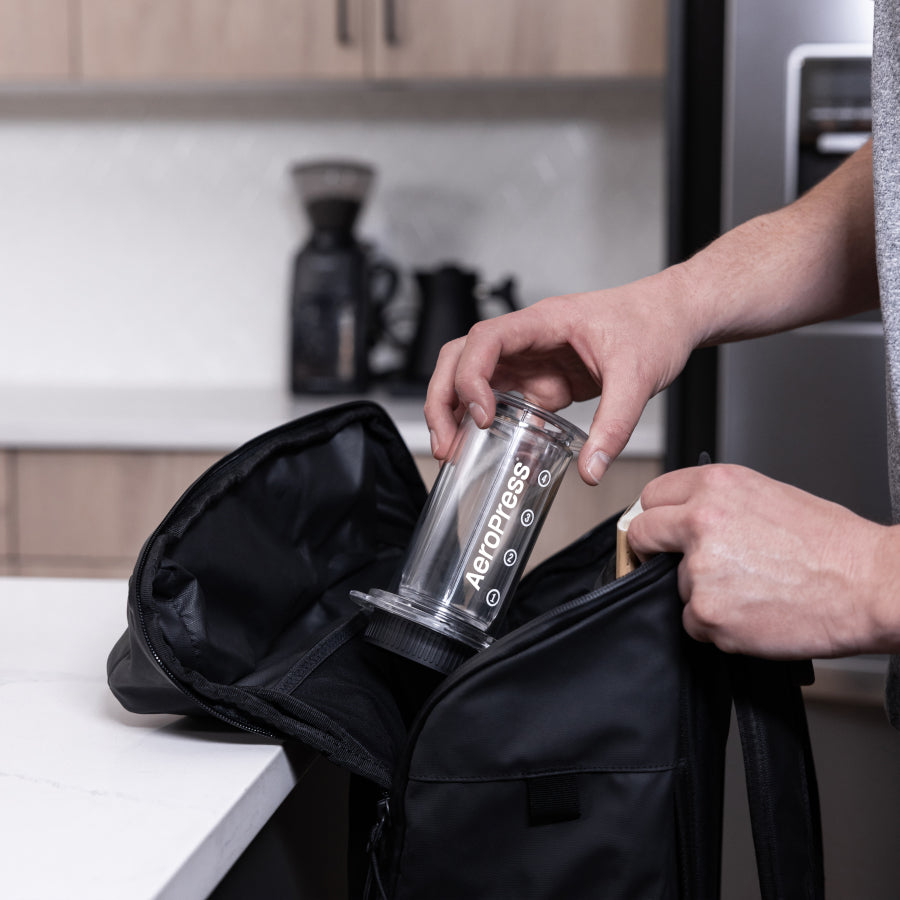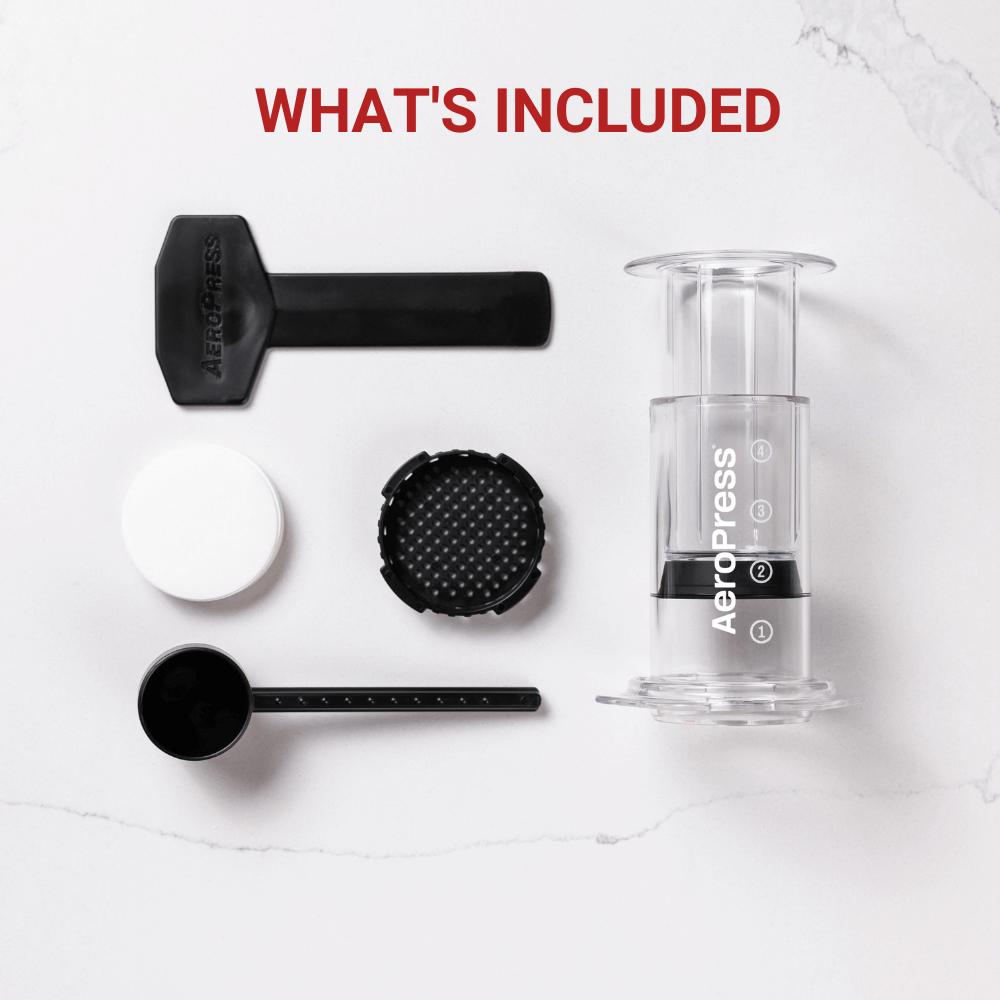 AeroPress Coffee Maker - Clear
Crystal Clear
Our iconic coffee press, made with the same patented technology,  now available in crystal clear, shatterproof Tritan™.  Cool enough for display, tough enough for the road.
3-in-1 brew technology combines the best of several brew methods into one easy to use, very portable device. No more average joe from fancy, expensive machines. Smooth, rich, grit-free coffee with a delicious, full-bodied finish that lingers well after your last sip.
Compact, durable and lightweight so you can pack it in your bag and take it on the road. No more mediocre (at best) coffee from the hotel, office, Airbnb, ski lodge, camper…
The world's best kept coffee secret – 55K+ five star reviews in over 60 countries.
3-in-1 Brewing: 

Immersion, aeration and pressure combine for exceptional, one of a kind flavor and versatility. Make American, cold brew, espresso and lattes, all in about a minute. Experiment with temperature, grind size and immersion time to create your own 3 in 1 flavor - rich like espresso, smooth like a pour-over and full bodied like a french press.  ​

​
Fast Immersion:

 Presses don't normally include filtration, but ours does.  You can now use finer grind coffee which brews faster for less acidity, no bitterness and no grit.​

​
Air Pressure:

Our unique plunge system uses gentle pressure to push water through the grinds, aerating and extracting only the purest, freshest flavors for a cup with body and finish not normally found in coffee.
Just combine hot water with your favorite coffee, stir and plunge. You'll know it's working when you hear the roaring sound only an AeroPress can make. When you're done, pop the "puck" of tightly packed grinds into the trash, rinse the plunger and you're done. 3-in-1 flavor with no mess in about a minute.

To learn more about how to use click here.
To get tips, tricks and barista-made recipes click here​.
For easy care and cleaning click here.​
Nothing says Happy Birthday quite like delicious coffee. Thoughtful, lasting and way tastier than a candle, our little coffee innovation almost guarantees a smile and a hug.

And you won't need a gift receipt - with thousands of 5 star reviews across 60 different countries (where tastes vary), a one year warranty, up to 10% off your first order and free shipping*, this might be the most "sure to please" gift you'll ever buy.
AeroPress Clear Chamber, Plunger, Filter Cap & Seal:

 

For brewing the most delicious coffee ever! 
Paper Micro-Filters: Includes replacement AeroPress paper micro-filters. Micro-filters remove grit from your coffee, unlike other press-type coffee makers.
Stirrer:

 

Designed to be the perfect length for the AeroPress Clear.
Scoop:

 

Scoop measures just the right amount of coffee for delicious, easy AeroPress recipes.
Tritan™ is a trademark of Eastman Chemical Company
"Perfect coffee every morning."
"The best single-cup coffee maker on the market."
"Makes a very good - and very fast - cup of coffee."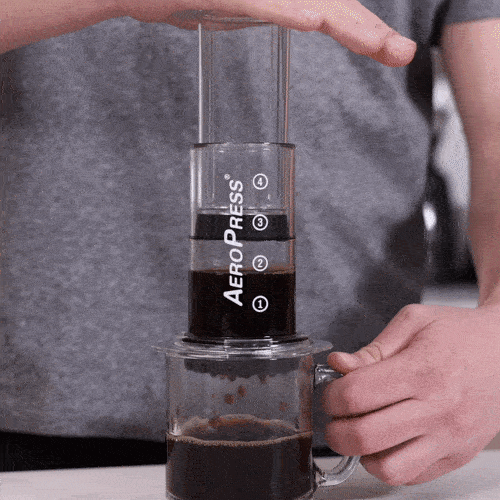 Quick Brew. No Clean Up.
■  Brews in under a minute (simply add water and press!)
■  The plunger wipes the chamber clean as you brew (just pop out the filter and grinds)
■  Easier to use than any other coffee maker
Curious to learn more?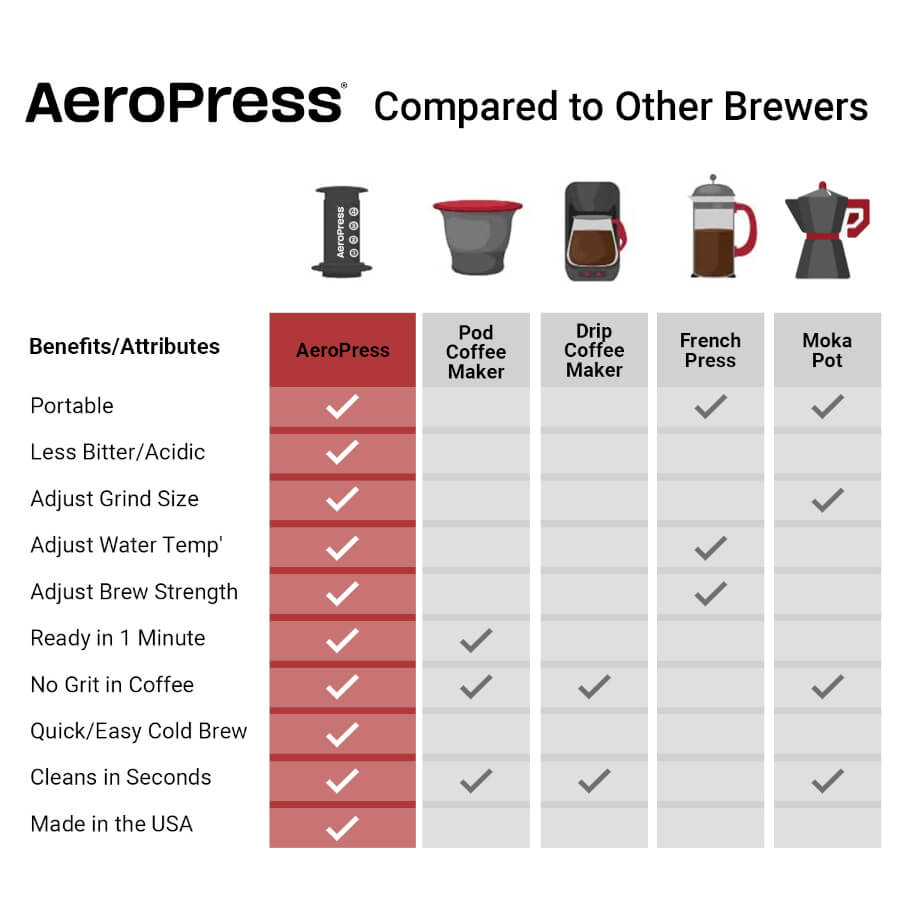 AeroPress Coffee Makers Win Anytime, Anywhere
✔   Smoother, grit-free coffee
✔   Faster brewing—less than a minute!
✔   Clean-up in seconds
✔   More versatile and customizable
✔   Smaller, lighter, portable
✔   Designed in Silicon Valley, made in the USA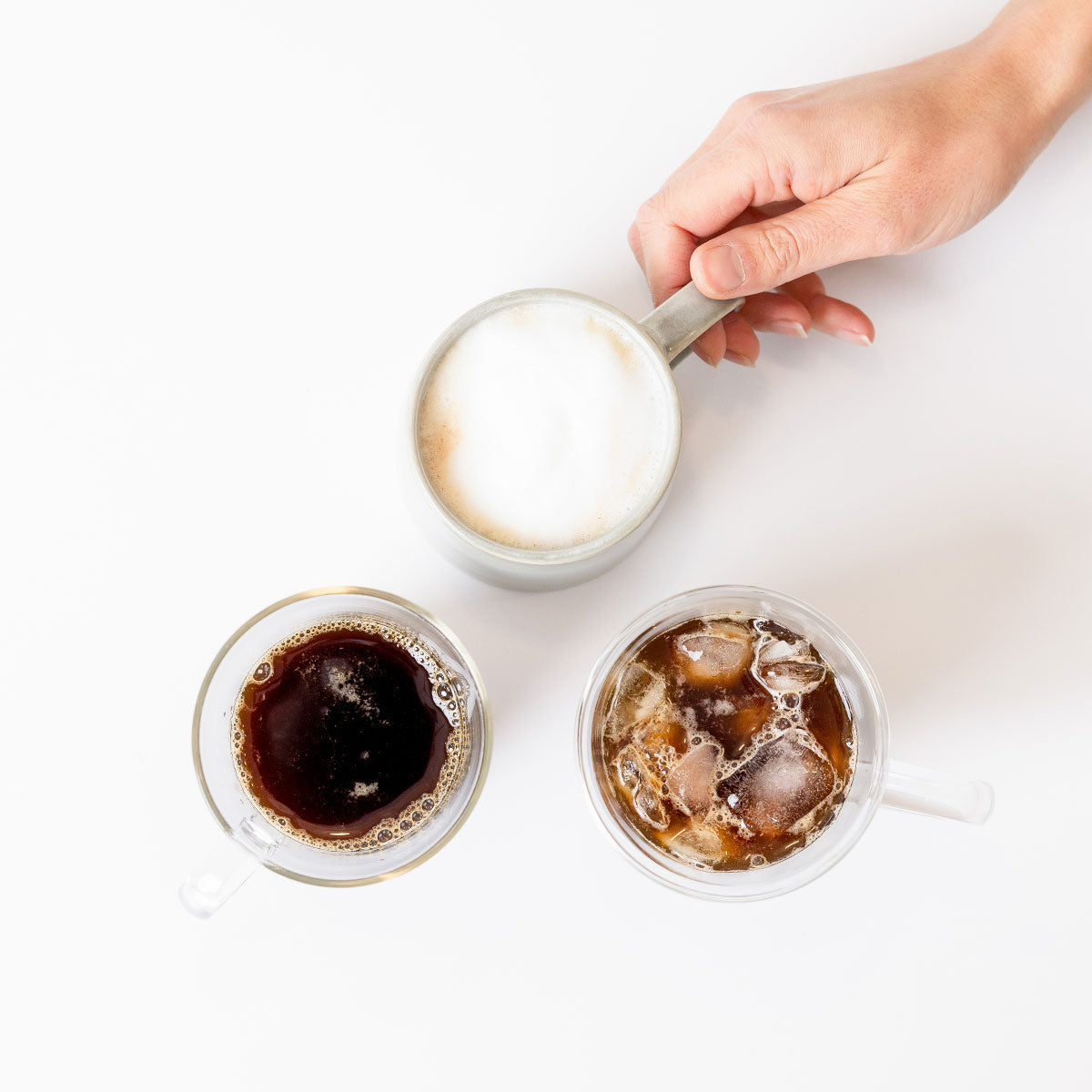 Be Your Own Barista
Beginner or pro, the AeroPress Clear is the easiest way to make all kinds of coffee including Americanos, lattes, cold brew and even pour over coffee.
"AeroPress has made me a coffee snob!"
— D. McIver
★ ★ ★ ★ ★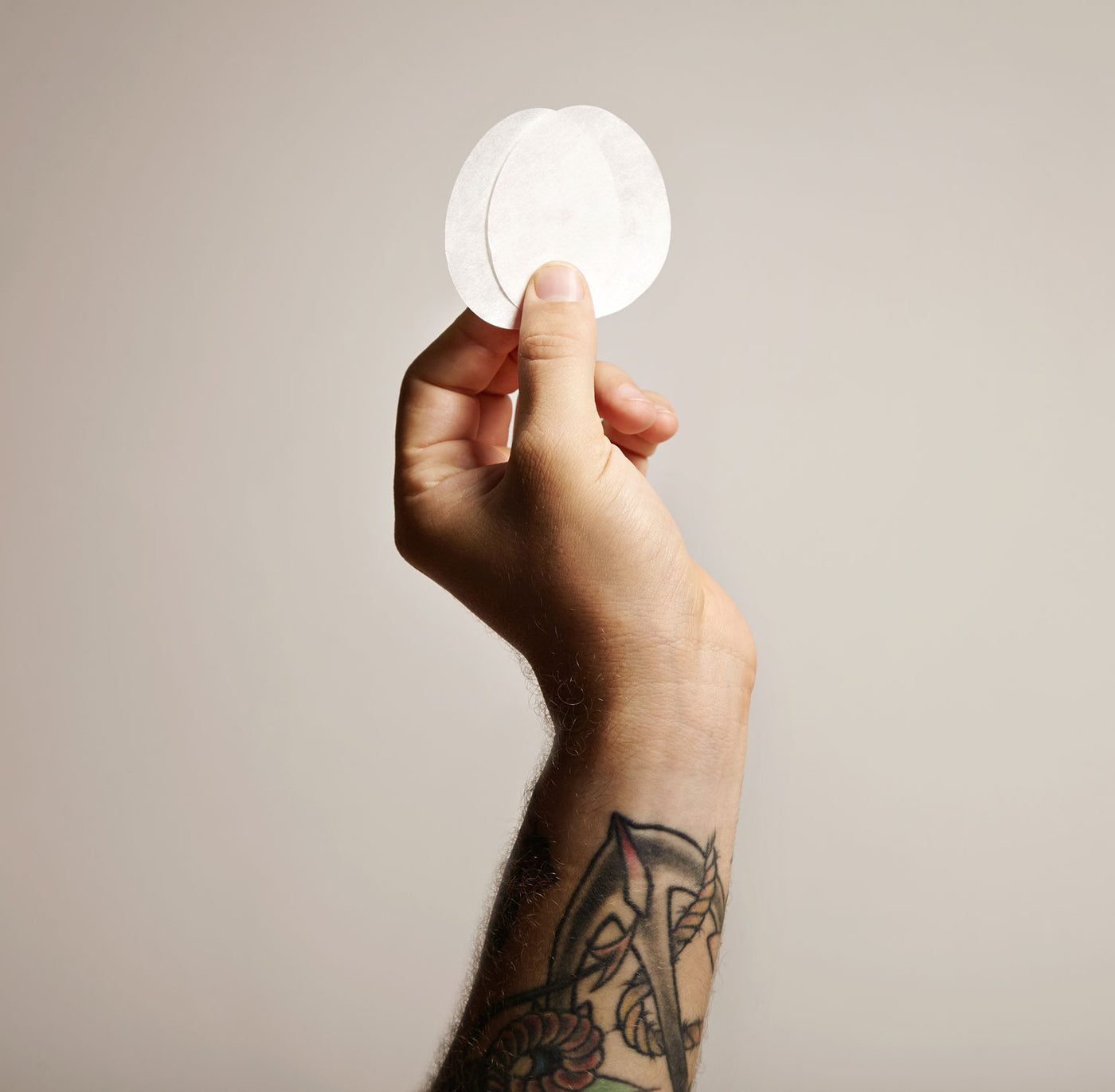 Convenient Coffee, Without The Waste
●  Compostable paper filters (or use a reusable metal filter)
●  Free of BPA and phthalates
●  Requires no electricity
Yes. Just grind your coffee, heat some water, stir and press. In less than a minute, you've got a delicious cup of coffee!
You can make thousands of recipes with an AeroPress Clear, but here's an easy place to start! Put in 1 heaping scoop of medium-fine grind coffee, fill the chamber to the (4) with boiling water (or 185 degrees if you have a kettle), stir for 10 seconds, then press and enjoy. For more, check out our How to Use page!
Yes, it is (top rack and bottom rack safe).
It comes with a scoop, a stirrer, and paper filters.
It can make one standard sized 10 oz serving of American coffee or cold brew, or up to three shots of espresso style coffee, with one press.
It can make American style coffee, cold brew style coffee, or espresso style coffee (which can also be used in drinks like lattes and cappuccinos).
The AeroPress Clear uses the same breakthrough technology as the AeroPress Original. As the only coffee maker that combines the best of three brew techniques into one simple to use press, you get uniquely delicious, grit free flavor. Create American, espresso style, latte or cold brew coffee tailored to your taste in 1-2 minutes. What makes the AeroPress Clear different? It is made from Tritan™, which has the clear appearance of glass but not its fragility. The AeroPress Original is tinted grey and is made from polypropylene, which is cloudier in appearance.
Yes, AeroPress brand products are warranted against defects in materials and workmanship for one year from the date of purchase from an authorized retailer.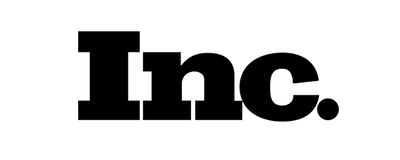 "Spectacularly good."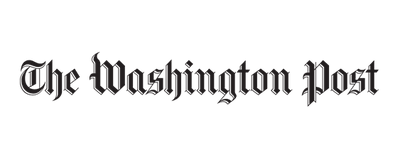 "Small and portable. Easy cleanup."

"AeroPress has the best Good Coffee To No Fuss Ratio I've found"

"Makes a very good--and very fast--cup of coffee."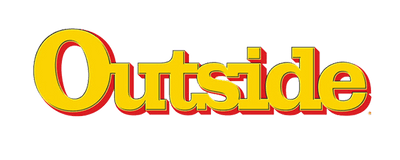 "My go-to."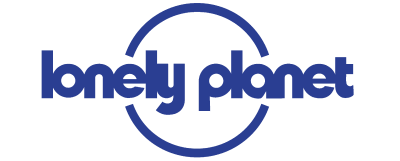 "Perfect coffee every morning."