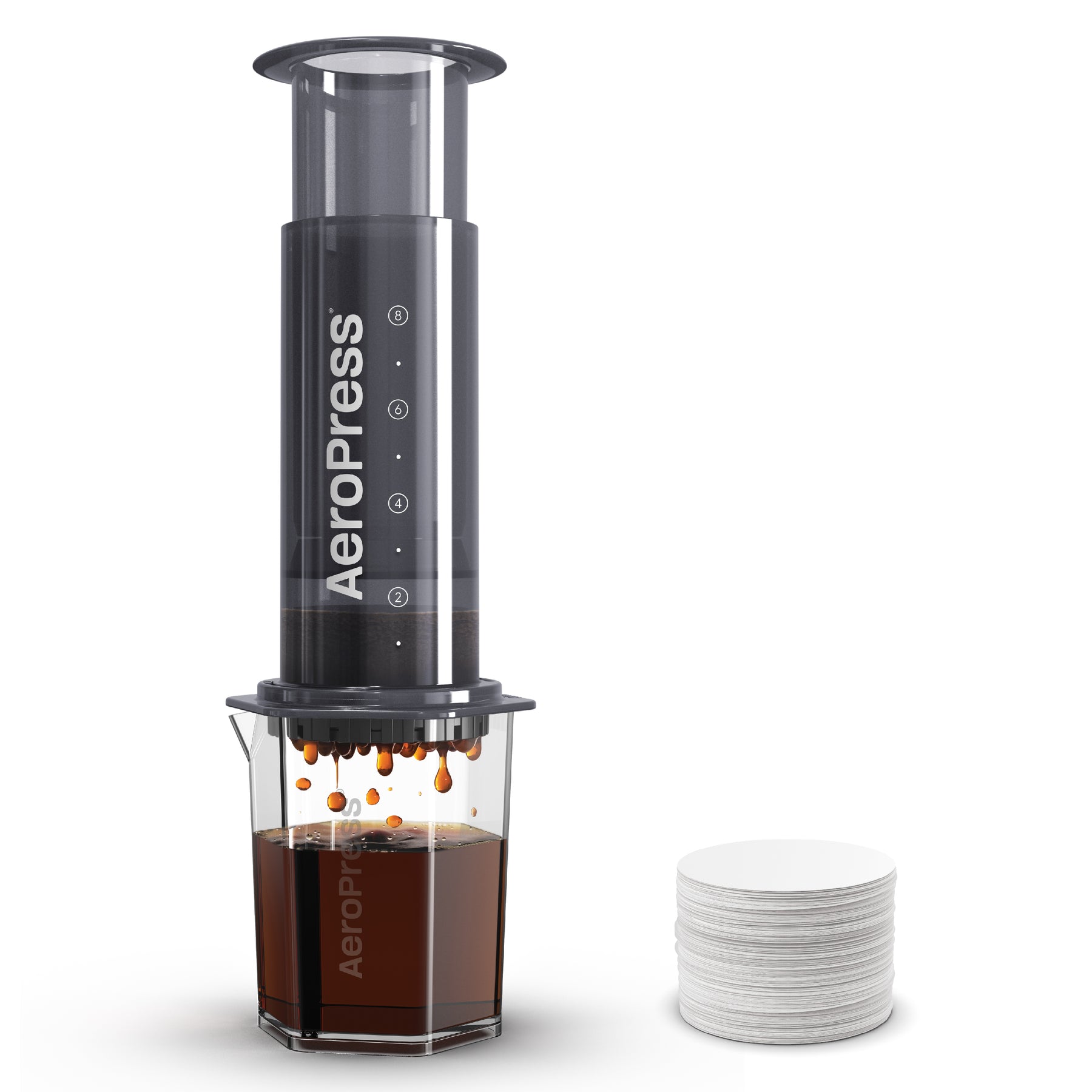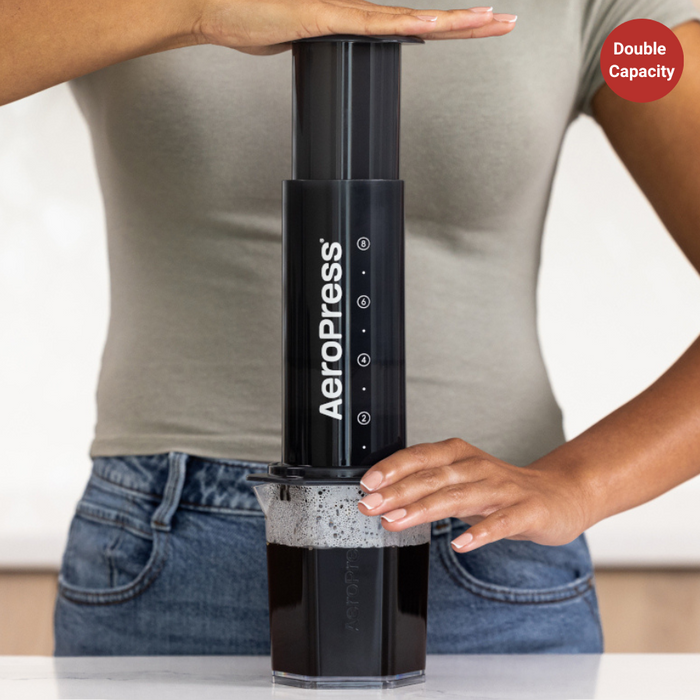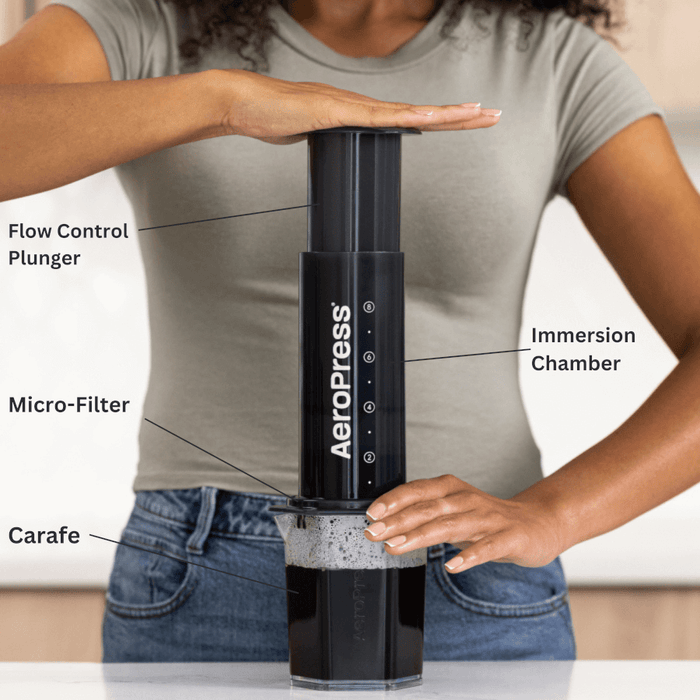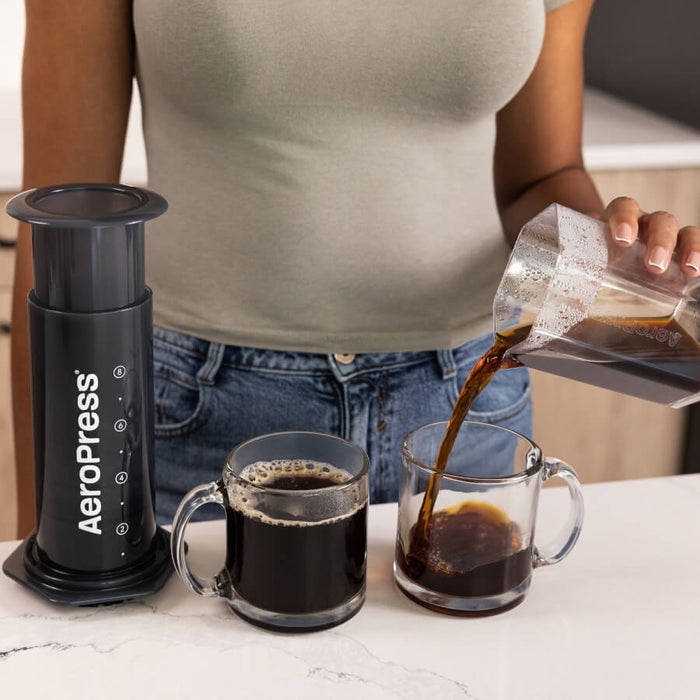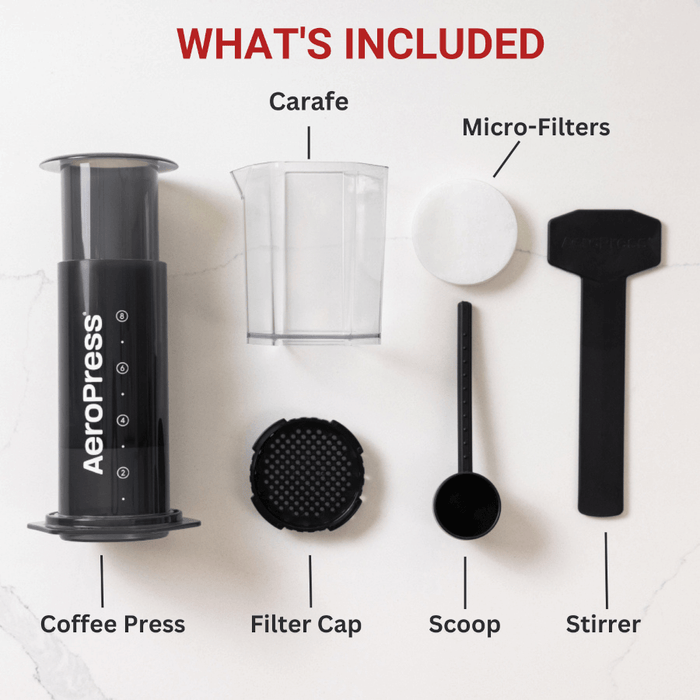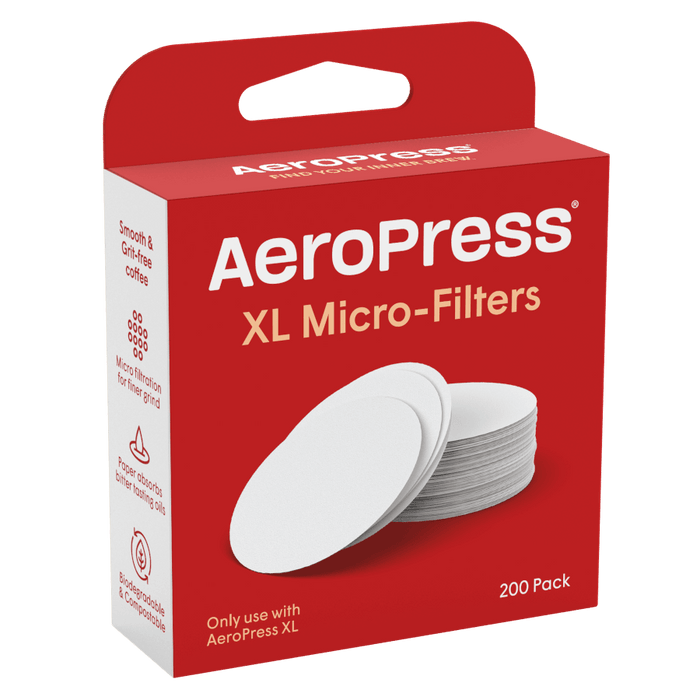 AeroPress XL Coffee Maker & XL Paper Micro-Filters Bundle
For extra XL-sized servings
 Keep the cups coming with the AeroPress XL and XL Paper Micro-Filters bundle. AeroPress XL gives you the same delicious flavor as the AeroPress Original with twice the capacity. With the extra pack of filters, you'll be brewing coffee for every neighbor and delivery driver who stops by.

This bundle contains an AeroPress XL coffee maker and one replacement pack of AeroPress XL Paper Micro-Filters.

Double the servings:

Our iconic press, made with the same patented technology for delicious coffee without bitterness, now with double the capacity. Includes a 20 oz carafe ($24.95 USD value) made of crystal-clear shatterproof Tritan™, plus 200 extra filters.

Keeps the refills coming

: A pack of 200 additional replacement paper micro-filters for the AeroPress XL coffee maker means cup after cup of rich, grit-free coffee.

Biodegradable and compostable filters:

After brewing with the AeroPress XL, simply pop out the filter and the puck of grounds right into your compost bin!
"Perfect coffee every morning."
"The best single-cup coffee maker on the market."
"Makes a very good - and very fast - cup of coffee."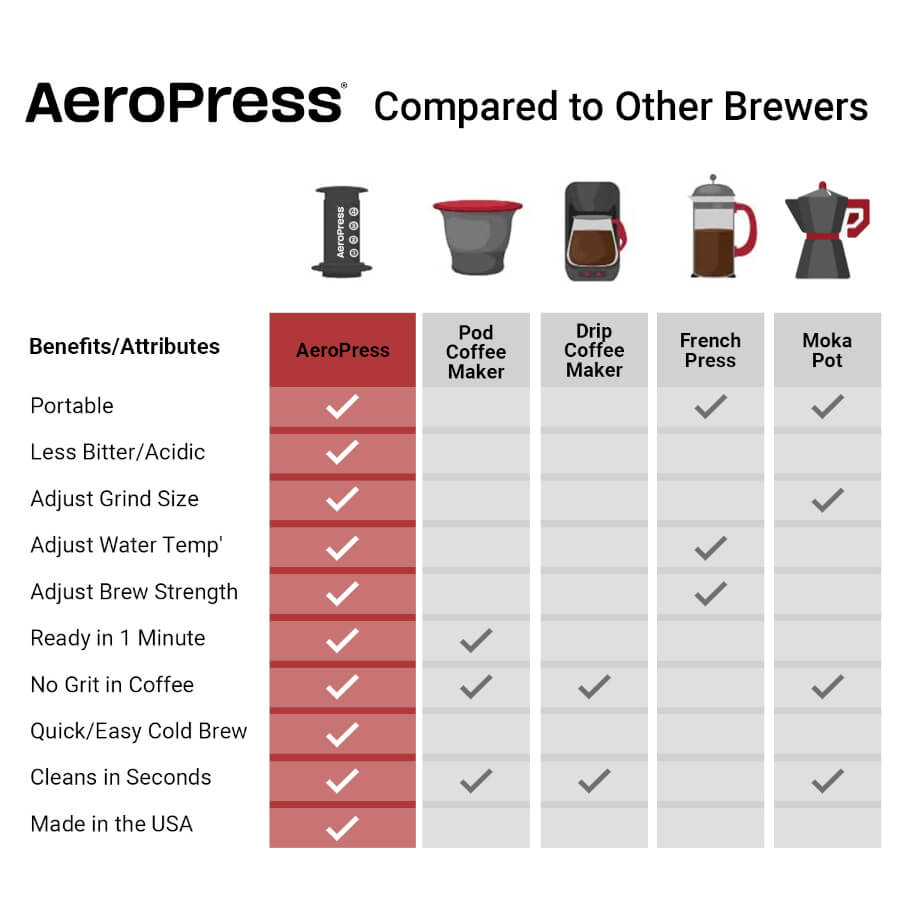 AeroPress Coffee Makers Win Anytime, Anywhere
✔   Smoother, grit-free coffee
✔   Faster brewing—less than a minute!
✔   Clean-up in seconds
✔   More versatile and customizable
✔   Smaller, lighter, portable
✔   Designed in Silicon Valley, made in the USA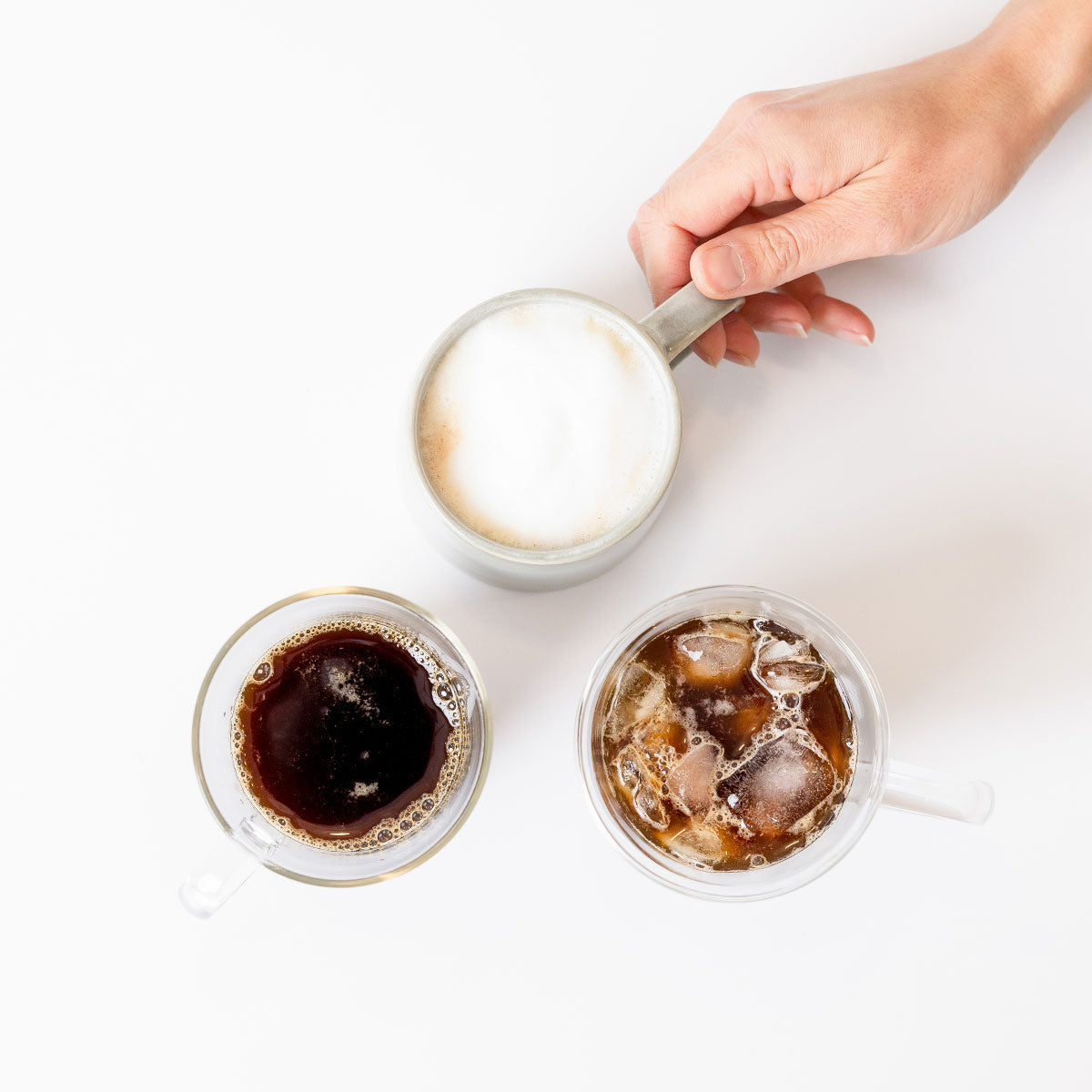 Be Your Own Barista
Beginner or pro, the AeroPress coffee makers are the easiest way to make all kinds of coffee including Americanos, lattes, cold brew and even pour over coffee.
"AeroPress has made me a coffee snob!"
— D. McIver
★ ★ ★ ★ ★