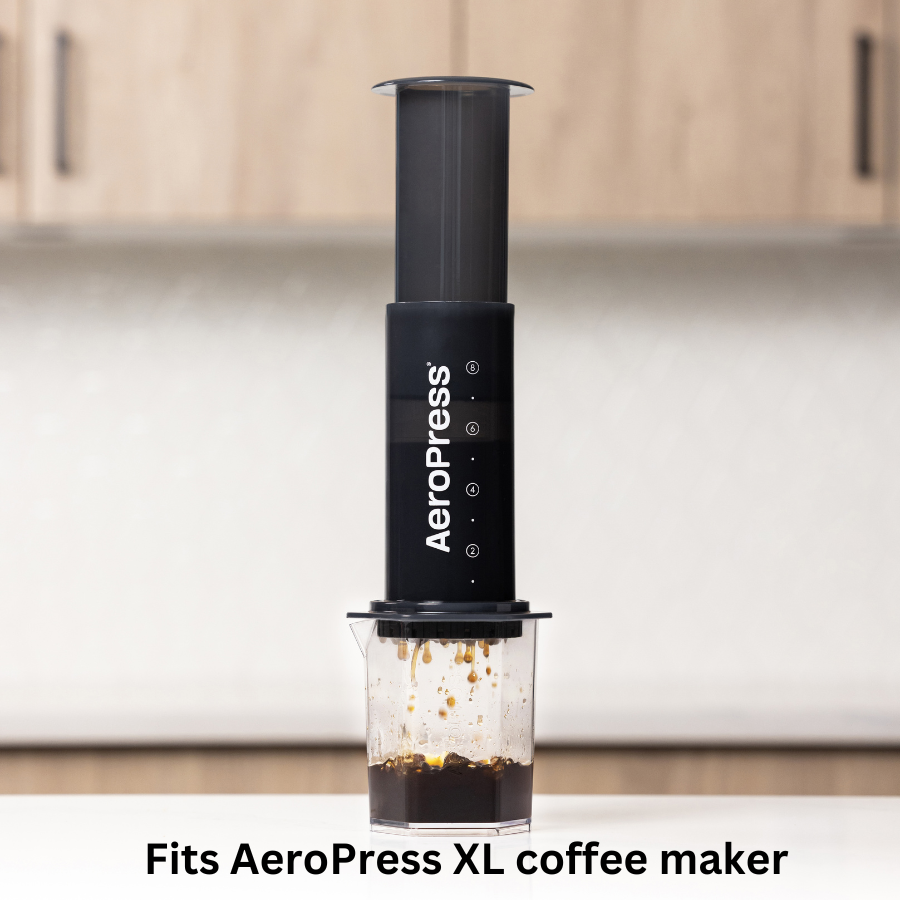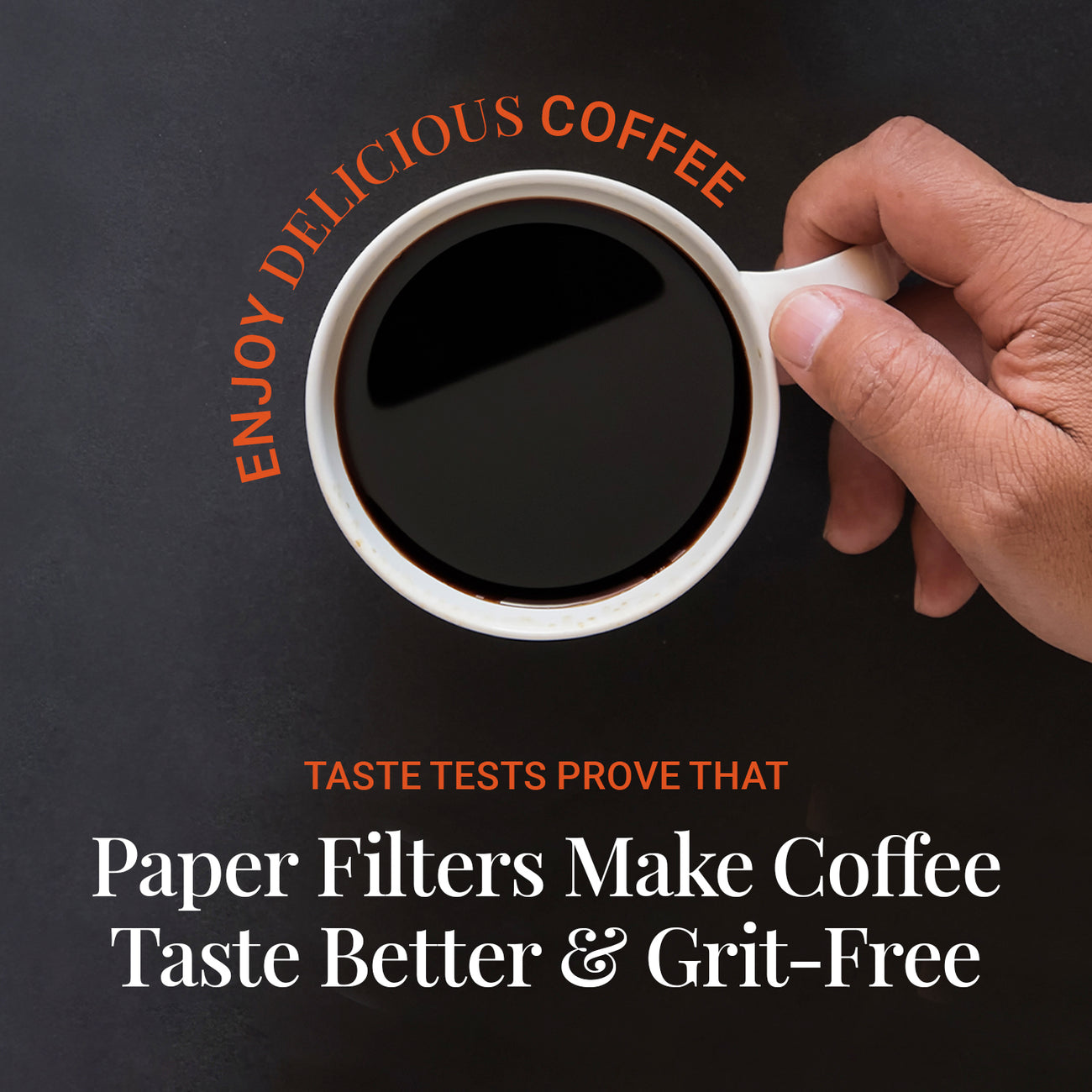 AeroPress Paper Micro-Filters - XL
Smooth, grit-free coffee
Designed for use with the AeroPress XL coffee maker, our paper micro-filters are an essential part of the brewing process that keep grounds from entering your cup. Unlike French press coffee brewers, they ensure a consistently grit-free cup of coffee.
200 replacement paper micro-filters for the

AeroPress XL

Removes grit, unlike most press-type coffee makers
Compatible only with the AeroPress XL coffee maker
Biodegradable
Compostable
Made in the USA
We had hoped to maintain the diameter of the XL so that it could use the same exact filter paper as the Original (and Go and Clear).  This would have been extremely convenient for our existing users who now also choose to buy an XL, and would have been extremely convenient for the simplicity of our own supply chain.  However, during the development stage it was determined that this resulted in a less than desirable plunging experience.  So in the end we increased both diameter and height, keeping roughly the same proportion as our standard sized coffee presses.  And this required a new filter size, unique to the XL.  
These unique XL paper filters come at a higher cost per filter.  Not because the paper is larger, rather because this unique size developed only for the AeroPress XL coffee press means far lower volumes from our vendor than our existing filter size (compatible with AeroPress Original, Clear and Go). which means a much higher cost per filter.  The real cost of our filters is based less on paper and more on the production volume since they have a fair amount of fixed costs (including manual labor) when they run our products so the size of the production runs impacts the cost.  And as a reminder, our products are made in the USA.