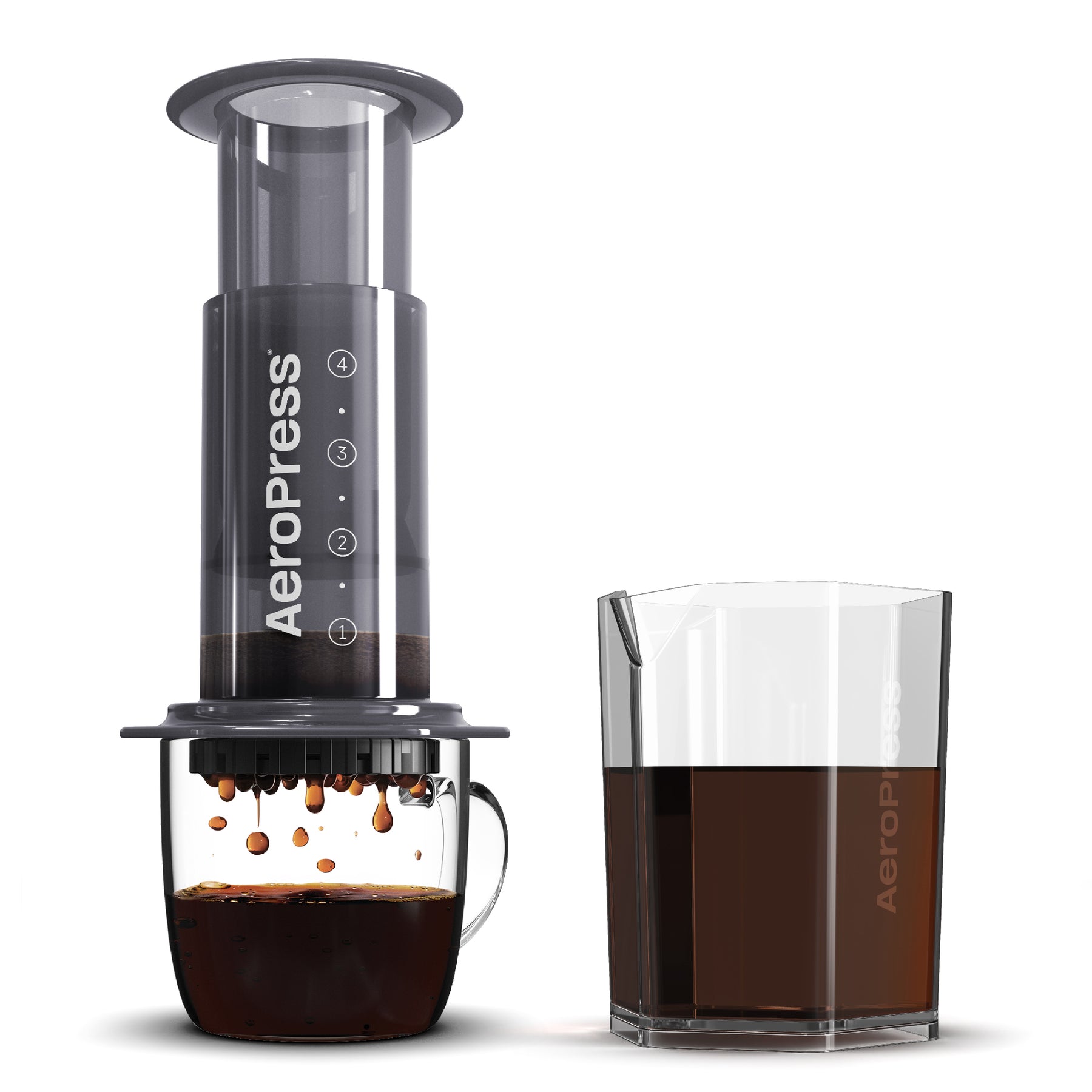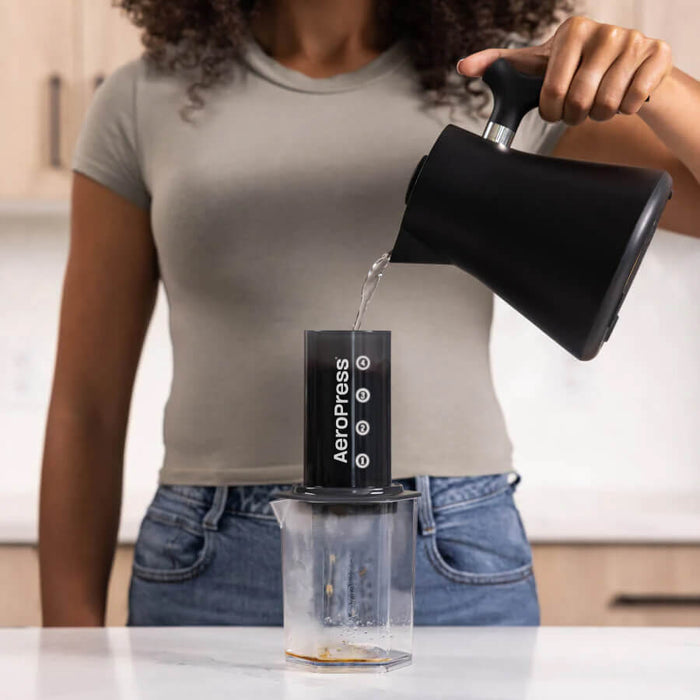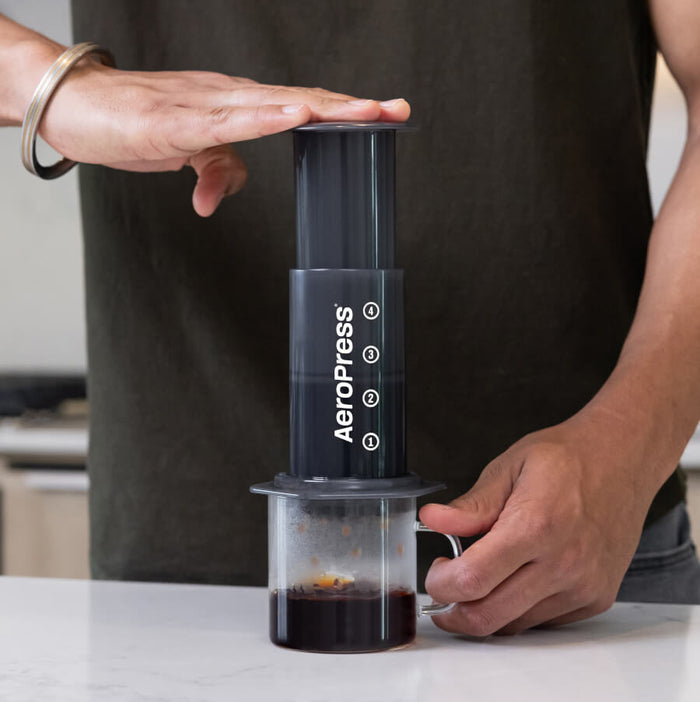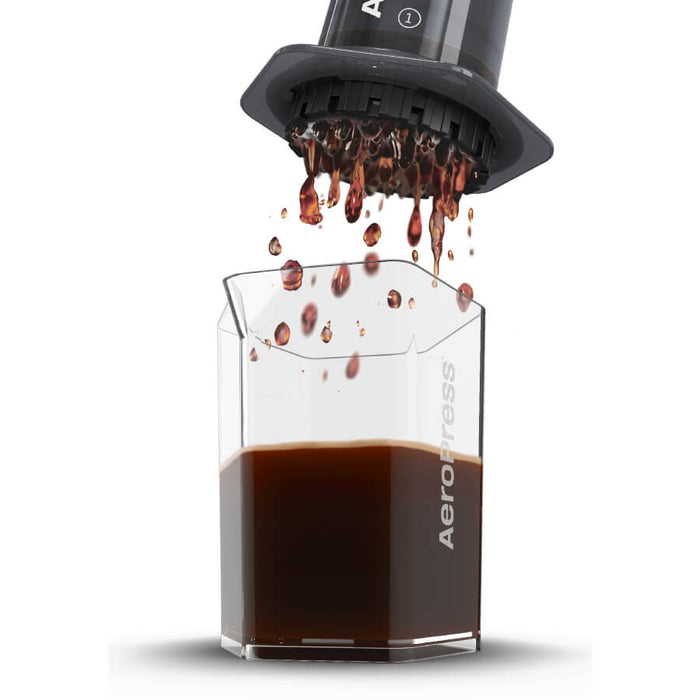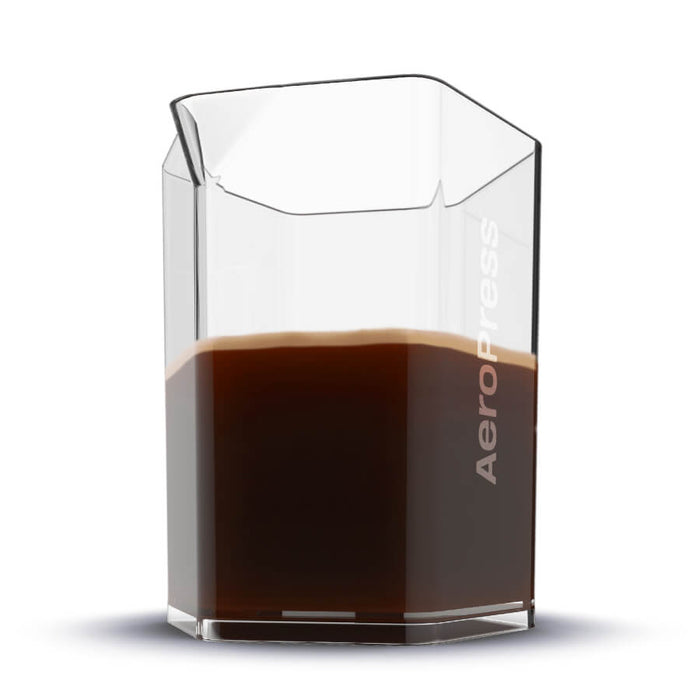 AeroPress Original Coffee Make & Carafe Bundle
The easy way to brew and serve
Easily serve multiple espresso style shots with the AeroPress Original Coffee Maker and Carafe bundle. Press up to three rich, delicious espresso style shots with the AeroPress Original right into the AeroPress Carafe, then use the AeroPress Carafe to serve your friends. They'll think they're in their local coffee shop.

This bundle contains an AeroPress Original coffee maker and an AeroPress Carafe.

Versatile brewing and serving:

The AeroPress Carafe's hex shape fits AeroPress Original, (as well as Clear and XL) coffee makers. With a 20 oz (600 ml) capacity the Carafe is perfect for two cups of coffee, or for a large cold brew.

Delicious Coffee Served Beautifully

: Brew exceptionally rich, smooth coffee with the iconic AeroPress Original coffee maker right into the crystal-clear, shatterproof Tritan™ AeroPress Carafe, then serve with ease.

Tough Enough for the Road: Our durable polypropylene coffee maker and shatterproof Tritan™ carafe are a duo that can handle any adventure. The handle-free 20 oz (600 ml) AeroPress Carafe has a small spout that makes it easy to pack with the portable AeroPress Original.
"Perfect coffee every morning."
"The best single-cup coffee maker on the market."
"Makes a very good - and very fast - cup of coffee."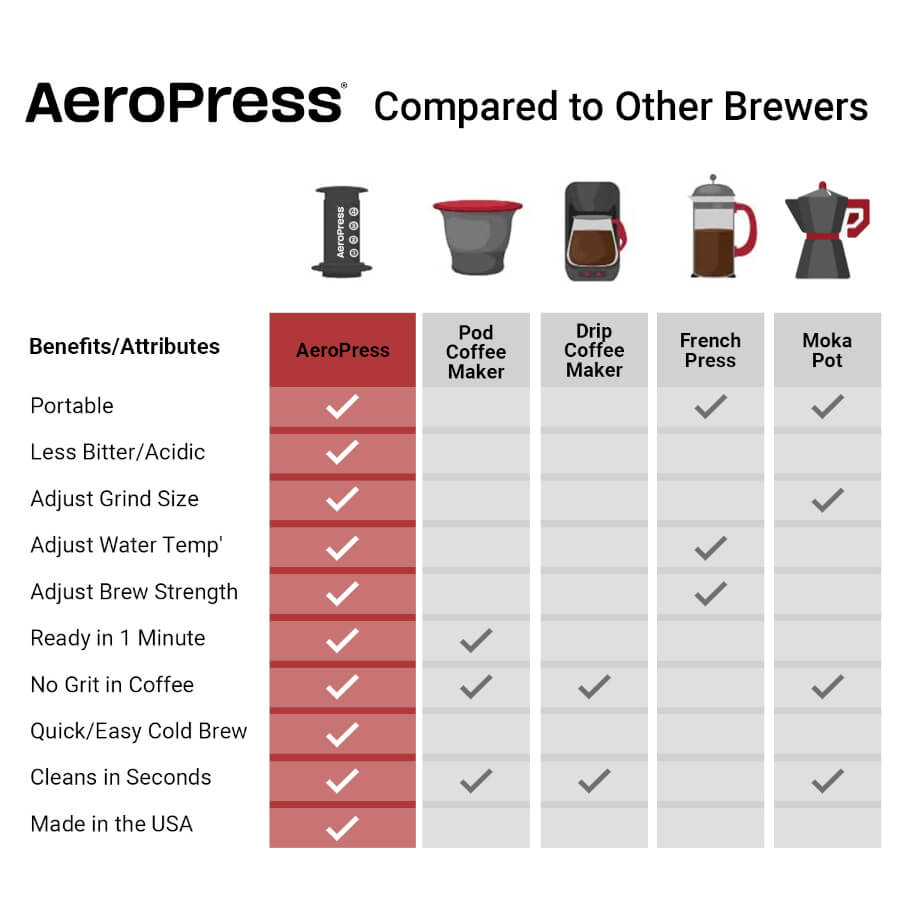 AeroPress Coffee Makers Win Anytime, Anywhere
✔   Smoother, grit-free coffee
✔   Faster brewing—less than a minute!
✔   Clean-up in seconds
✔   More versatile and customizable
✔   Smaller, lighter, portable
✔   Designed in Silicon Valley, made in the USA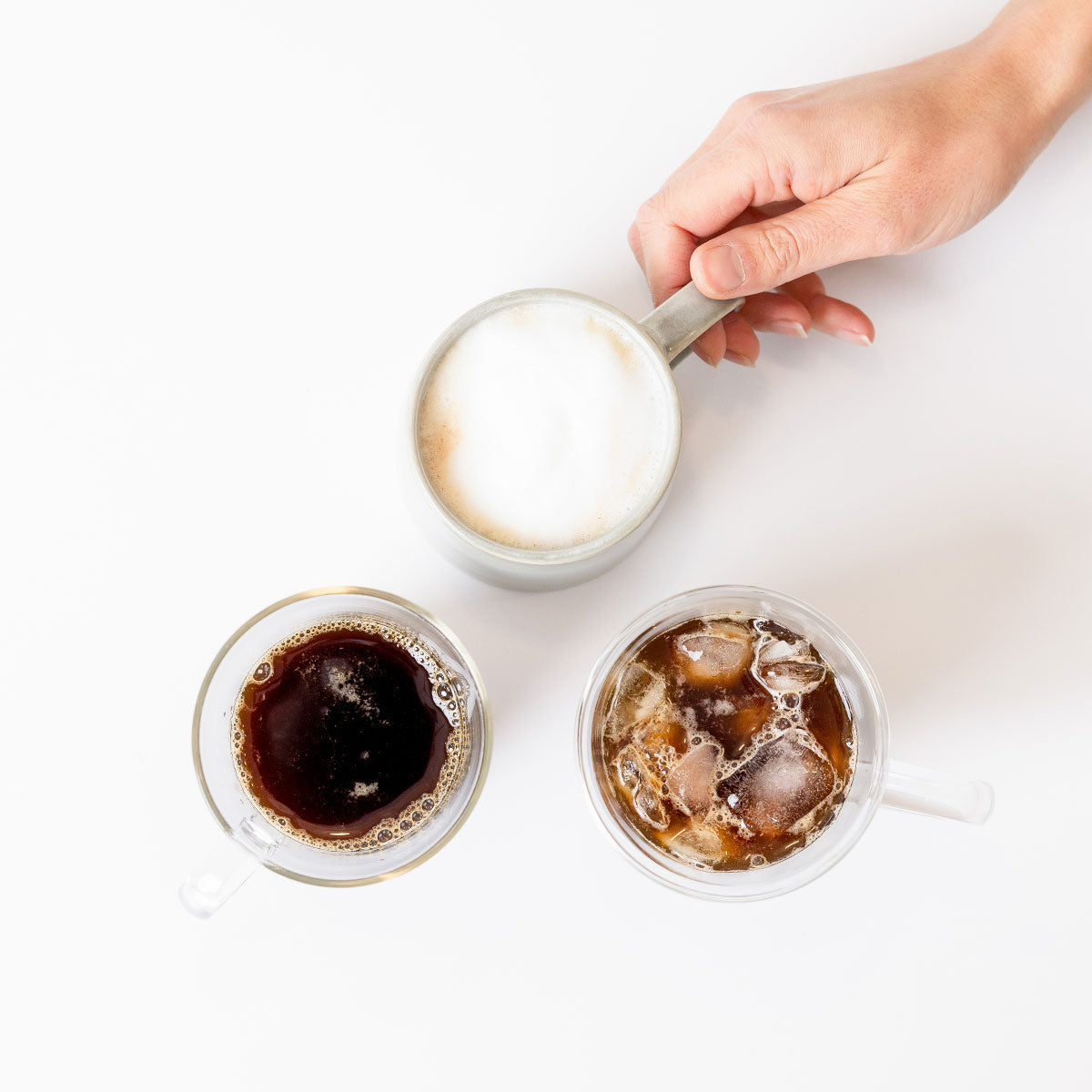 Be Your Own Barista
Beginner or pro, the AeroPress coffee makers are the easiest way to make all kinds of coffee including Americanos, lattes, cold brew and even pour over coffee.
"AeroPress has made me a coffee snob!"
— D. McIver
★ ★ ★ ★ ★