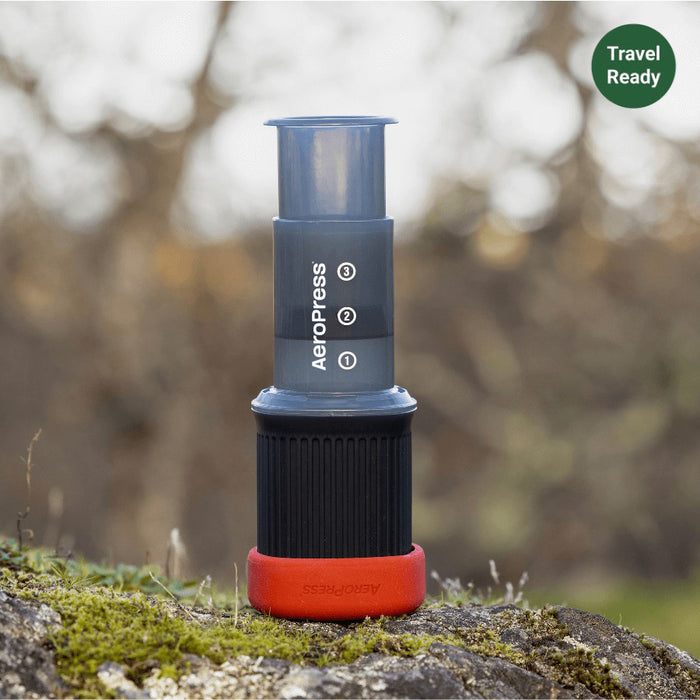 AeroPress Go Coffee Maker, Stainless Steel Filter, & Flow Control Filter Cap Bundle
For maximum brewing flexibility and portability
You care about the environment, but you still want complete control of your brew. Enter the AeroPress Go Travel Coffee Maker, Stainless Steel Filter, and Flow Control Filter Cap bundle. Control every aspect of the brewing process, keep your ecological footprint light, and enjoy delicious, full-bodied coffee on a mountaintop, in your favorite Airbnb, or wherever life takes you.

This bundle contains an AeroPress Go travel coffee maker, an AeroPress Stainless Steel Filter, and an AeroPress Flow Control Filter Cap.

Ultimate Coffee, Anywhere

: Go on a coffee adventure with AeroPress Go travel coffee maker's portable 3-in-1 brewing combined with the AeroPress Flow Control Filter Cap and Stainless Steel Filter. Savor fuller-bodied coffee, control brew time, and enjoy the flexibility to use coarser grounds for a personalized coffee experience no matter where you are.

Quick to Clean and Pack Up

: Compact, portable AeroPress Go design includes microwave-safe mug and lid that doubles as a traveling case (and even fits the Stainless Steel Filter), while the small, lightweight AeroPress Flow Control Filter Cap tags along in any bag. Optimized for home, office, travel and the outdoors.

Filter Variety, Flavor Variety

: Customize your coffee profiles with ease using the AeroPress Flow Control Filter Cap with either the Stainless Steel Filter or paper filters. Enjoy the benefits of reduced acidity and endless flavor possibilities for a full-bodied brew..

Sustainable and Eco-Friendly: Everything cleans up with just a quick rinse, saving time and keeping your footprint light.
"Perfect coffee every morning."
"The best single-cup coffee maker on the market."
"Makes a very good - and very fast - cup of coffee."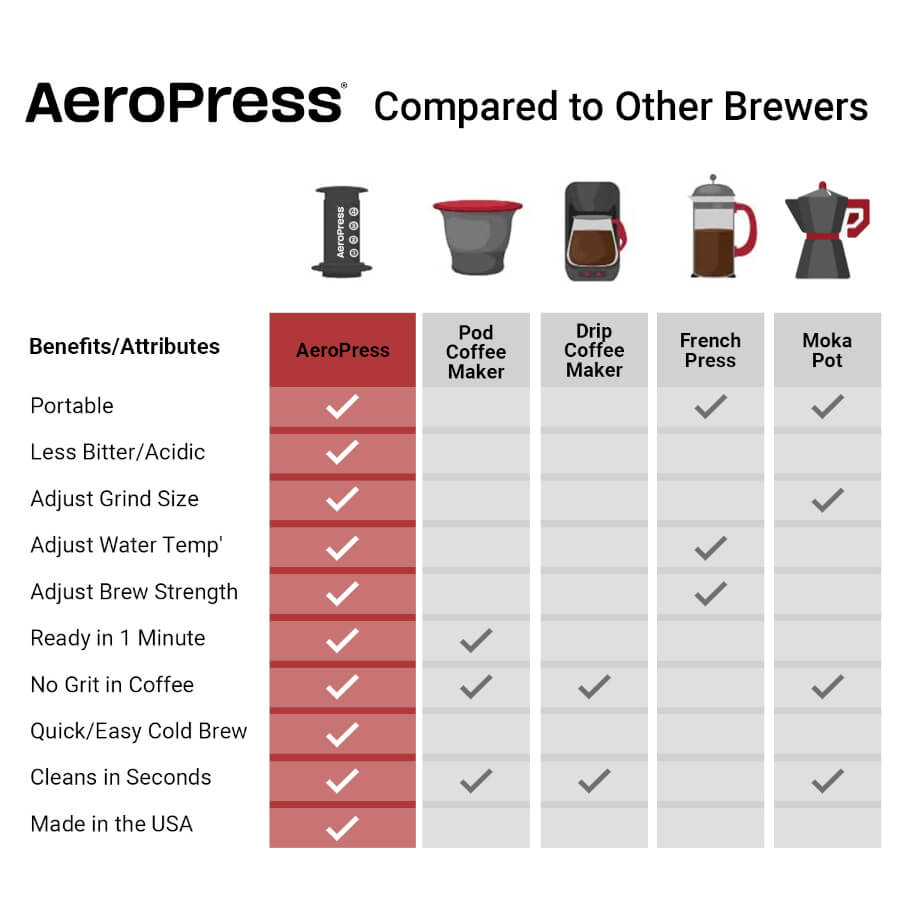 AeroPress Coffee Makers Win Anytime, Anywhere
✔   Smoother, grit-free coffee
✔   Faster brewing—less than a minute!
✔   Clean-up in seconds
✔   More versatile and customizable
✔   Smaller, lighter, portable
✔   Designed in Silicon Valley, made in the USA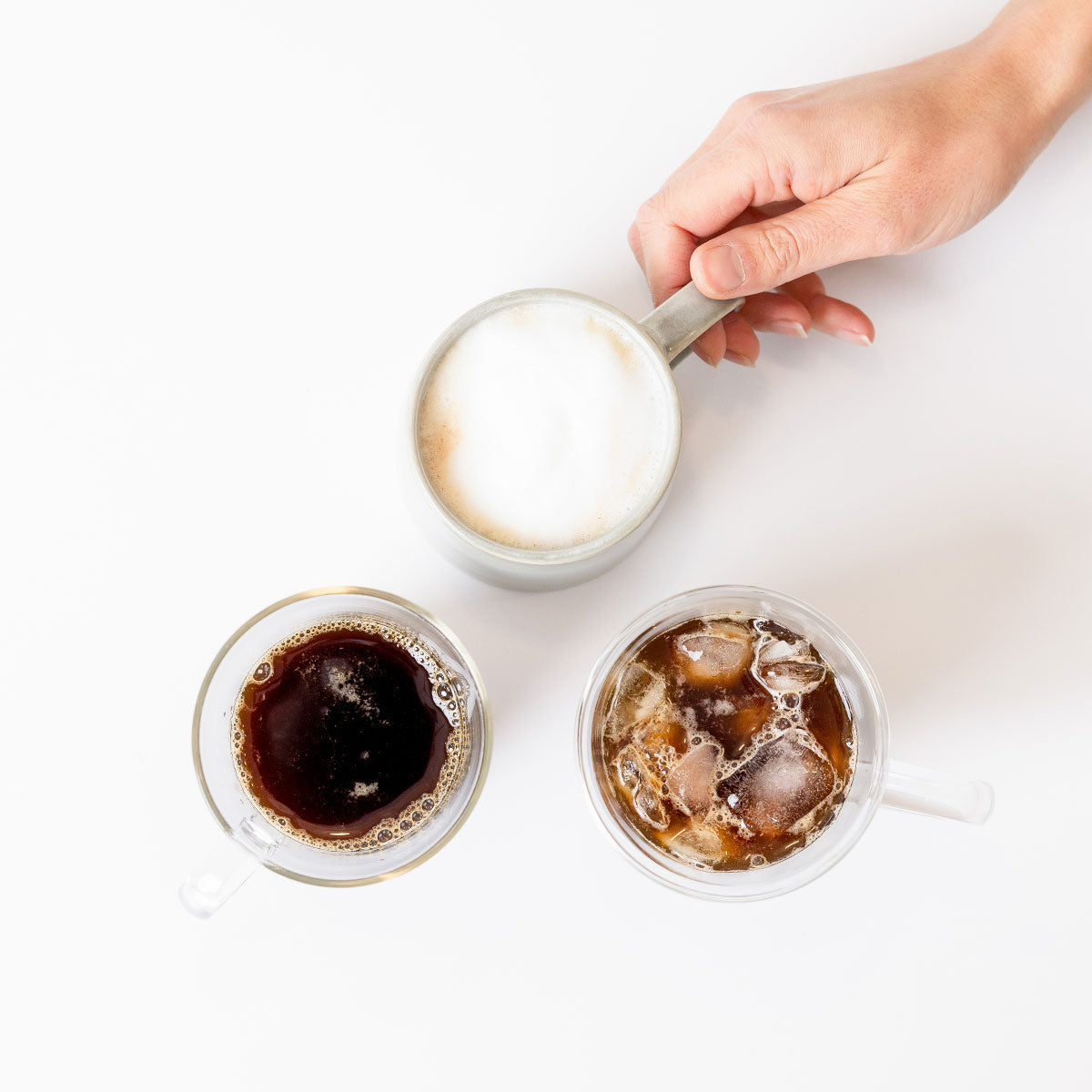 Be Your Own Barista
Beginner or pro, the AeroPress coffee makers are the easiest way to make all kinds of coffee including Americanos, lattes, cold brew and even pour over coffee.
"AeroPress has made me a coffee snob!"
— D. McIver
★ ★ ★ ★ ★