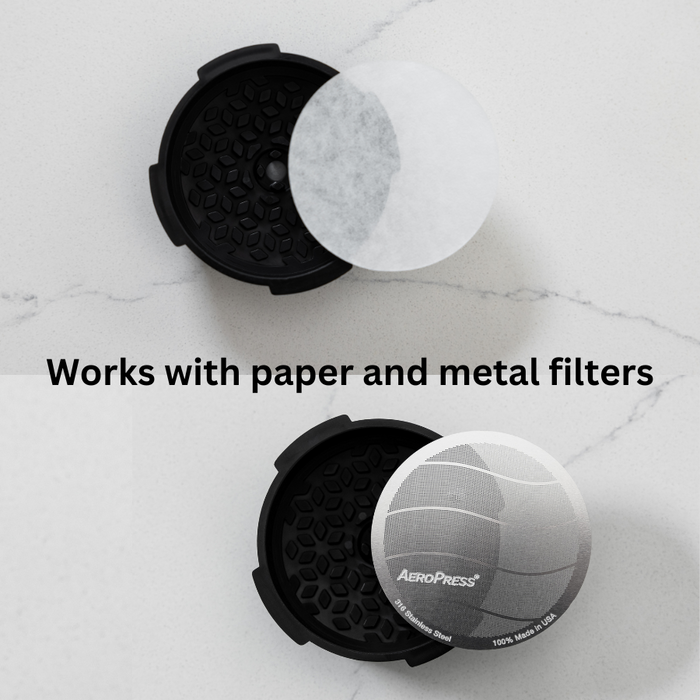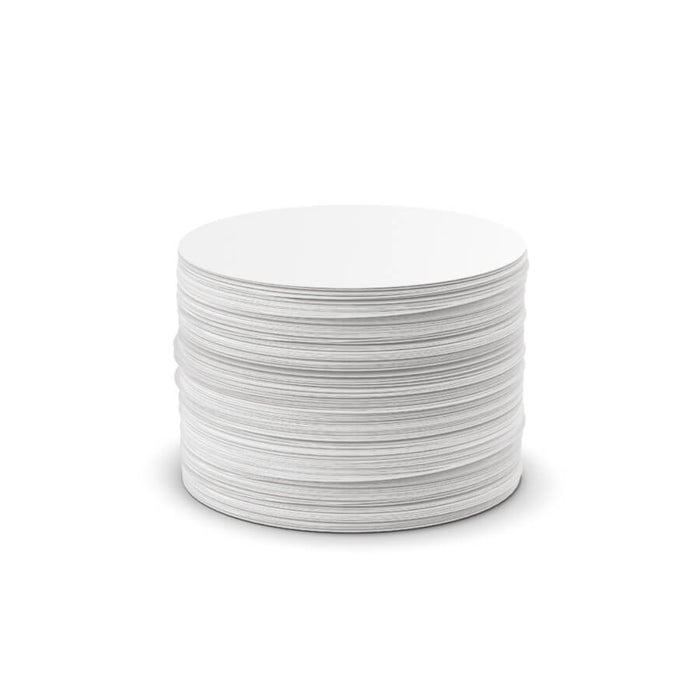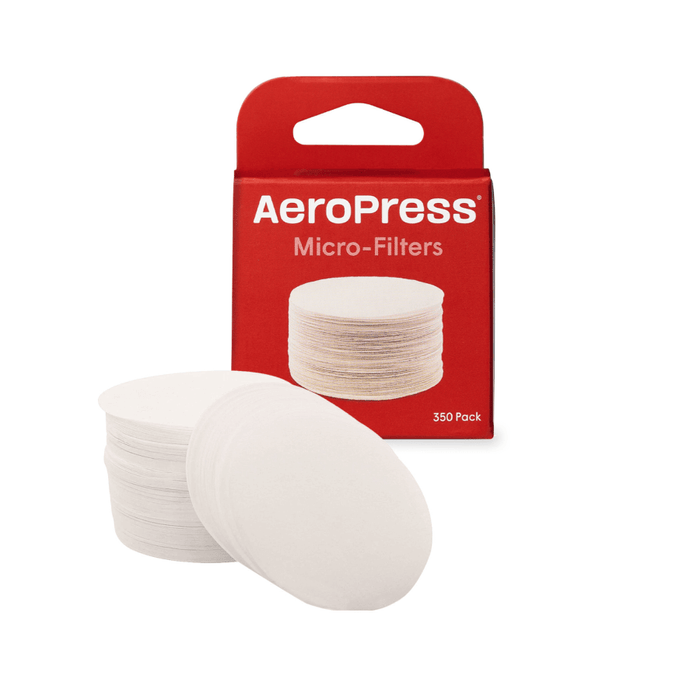 AeroPress Flow Control Filter Cap and Paper Micro-Filters Bundle
Use any grind size and make espresso style crema
Want a perfectly controlled brewing experience with a clean flavor profile? This bundle combines the brew control of the AeroPress Flow Control Filter Cap with the cup clarity of AeroPress Paper Micro-Filters. When used with a freshly roasted dark roast coffee, it can even make espresso style crema.

This bundle contains an AeroPress Flow Control Filter Cap and AeroPress Paper Micro-Filters.

Clean Flavor, Complete Brew Control

: Use the AeroPress Flow Control Filter Cap and the Paper Micro-Filters together to brew clean, grit-free coffee and stop drip through.

Experiment with flavors, control brew time, and enjoy the flexibility to use coarser grounds for a personalized brew experience.

Espresso-Style Crema:

 When used with AeroPress Paper Micro-Filters and dark roast coffee, the AeroPress Flow Control Filter Cap uses a build up of pressure to create an espresso like crema.

Coffee Press Flexibility:

Compatible with AeroPress Original, AeroPress Go and AeroPress

Clear.

Not compatible with AeroPress XL coffee maker. (Coffee press not included.) We do not recommend using the Flow Control Filter Cap on AeroPress Original coffee makers made before 2014 due to a change in material that may affect the fit of the Flow Control Filter Cap.  

Biodegradable and Compostable Filters: After brewing, simply pop the filter and the grounds right into your compost bin!
"Perfect coffee every morning."
"The best single-cup coffee maker on the market."
"Makes a very good - and very fast - cup of coffee."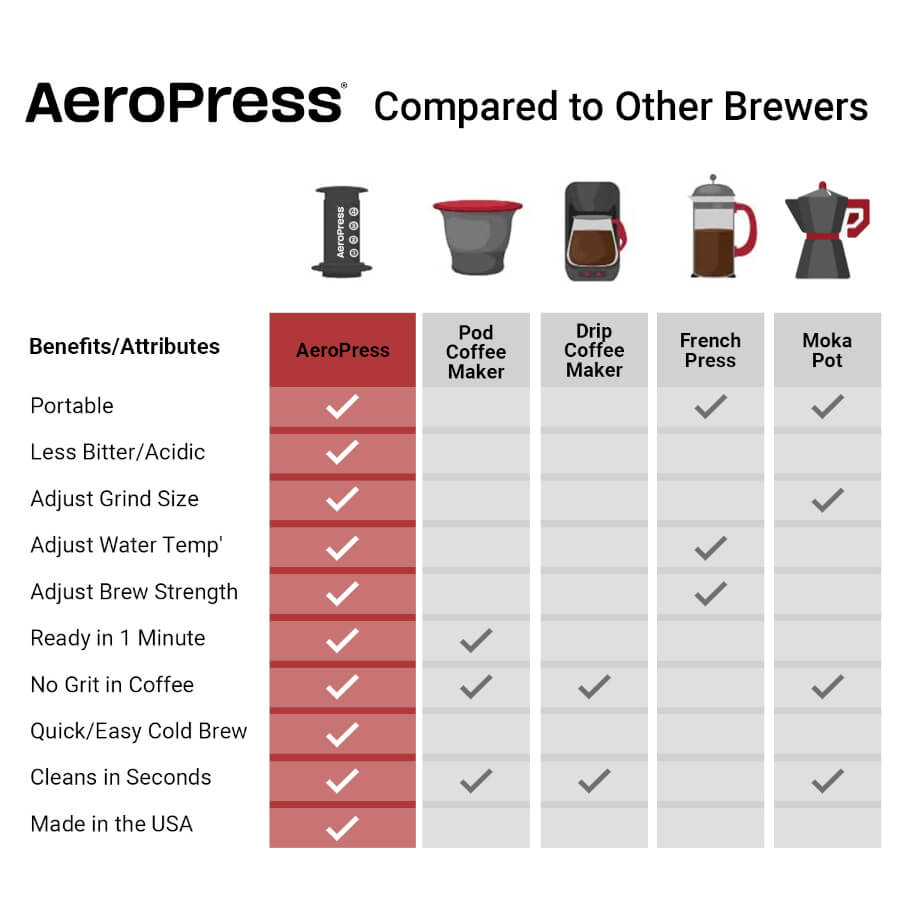 AeroPress Coffee Makers Win Anytime, Anywhere
✔   Smoother, grit-free coffee
✔   Faster brewing—less than a minute!
✔   Clean-up in seconds
✔   More versatile and customizable
✔   Smaller, lighter, portable
✔   Designed in Silicon Valley, made in the USA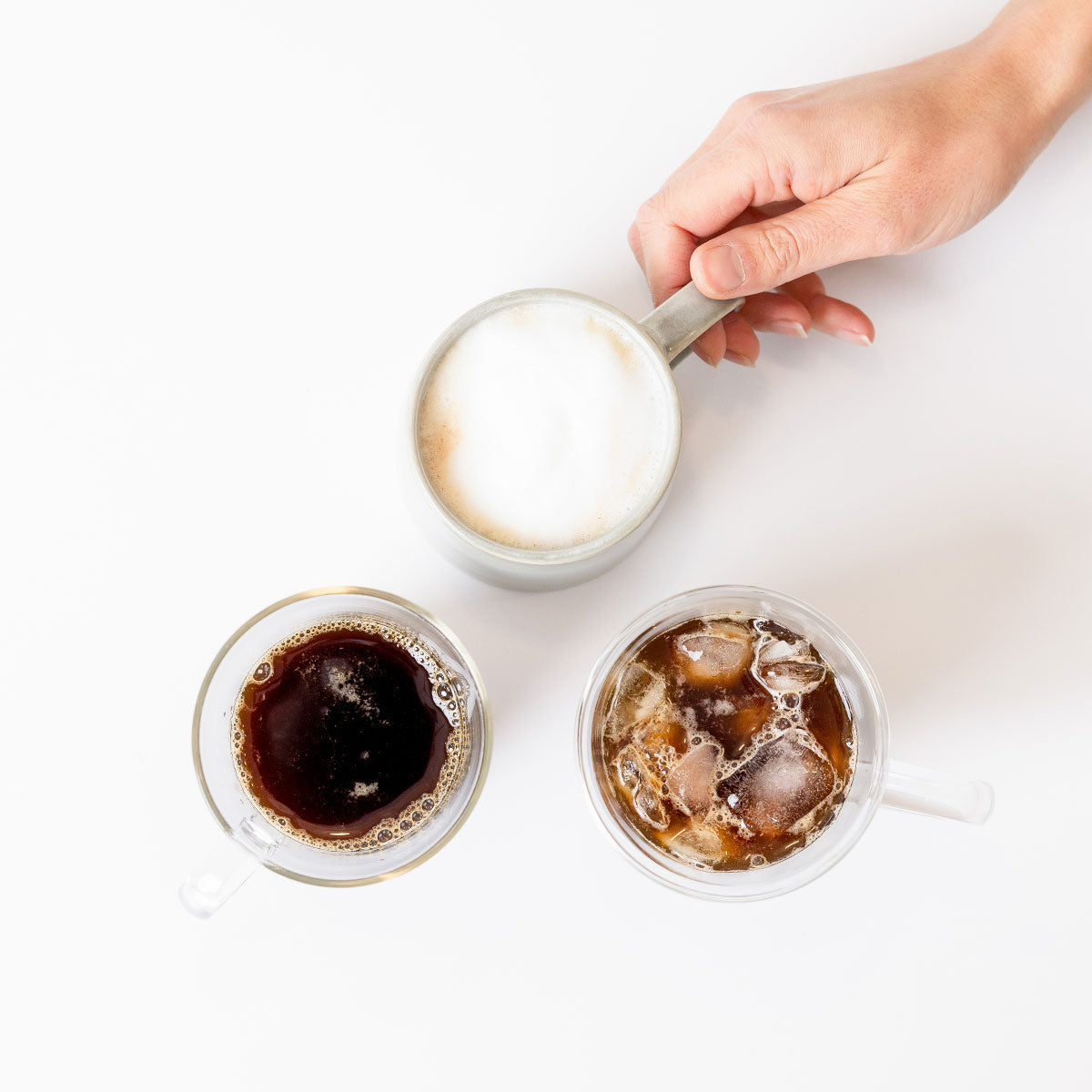 Be Your Own Barista
Beginner or pro, the AeroPress coffee makers are the easiest way to make all kinds of coffee including Americanos, lattes, cold brew and even pour over coffee.
"AeroPress has made me a coffee snob!"
— D. McIver
★ ★ ★ ★ ★