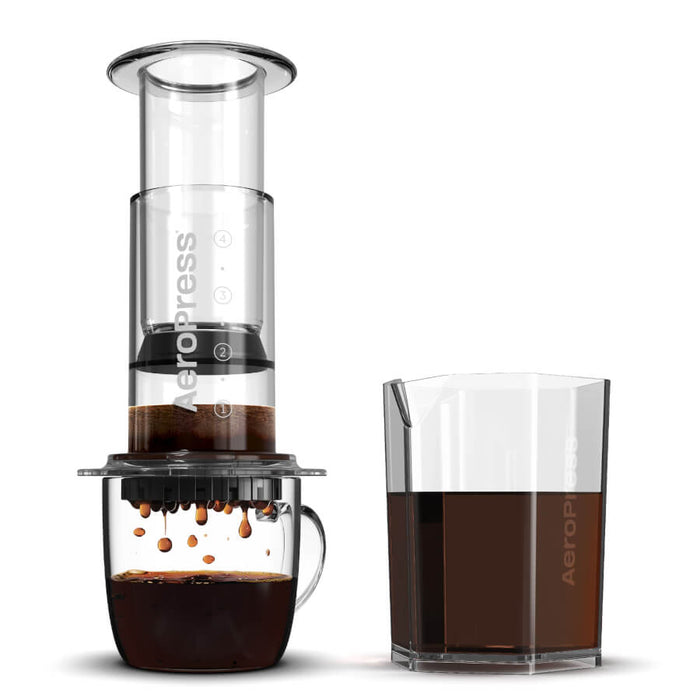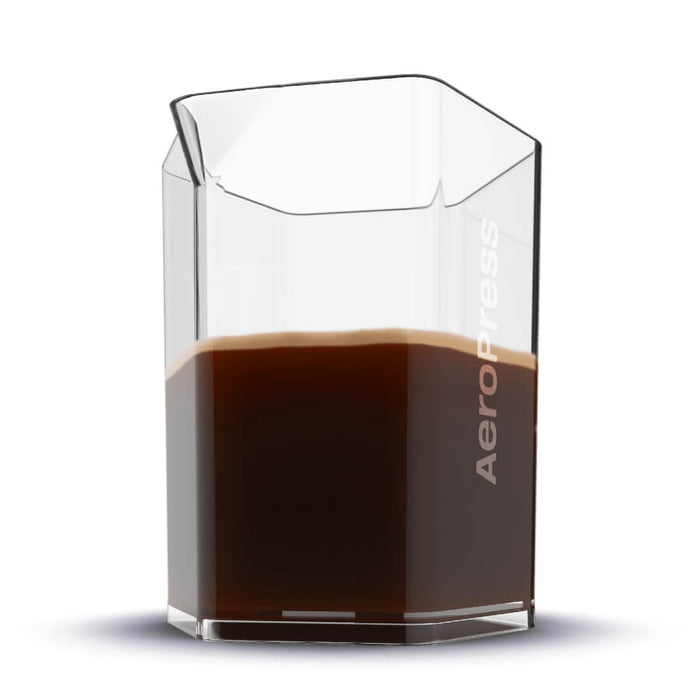 AeroPress Clear Coffee Maker & Carafe Bundle
The clearest view of your brew from start to finish
Watch every step of your coffee brewing journey as it happens. The crystal-clear, shatterproof Tritan™ AeroPress Clear Coffee Maker and Carafe bundle showcases your morning ritual in mouthwatering high definition. Press right into the AeroPress Carafe with the AeroPress Clear for a complete brew-and-serve solution that's as beautiful as it is functional.
This bundle contains an AeroPress Clear coffee maker and an AeroPress Carafe.
Versatile brewing and serving:

 The AeroPress Carafe's hex shape fits AeroPress Clear, (as well as Original and XL) coffee makers. With a 20 oz (600 ml) capacity the Carafe is perfect for two cups of coffee, or for a large cold brew.

Cool enough for display:

 Our iconic coffee maker, made with the same patented technology, now available in crystal clear Tritan™ for a counter-ready brewer. The matching carafe combines beauty and practicality so you can brew and serve rich, delicious coffee using the same container.

Tough enough for the road:

 

Shatterproof Tritan™ means a duo that can handle any adventure. The handle-free 20 oz (600 ml) AeroPress Carafe has a small spout that makes it easy to pack alongside the portable AeroPress Clear.
Tritan™ is a trademark of Eastman Chemical Company
"Perfect coffee every morning."
"The best single-cup coffee maker on the market."
"Makes a very good - and very fast - cup of coffee."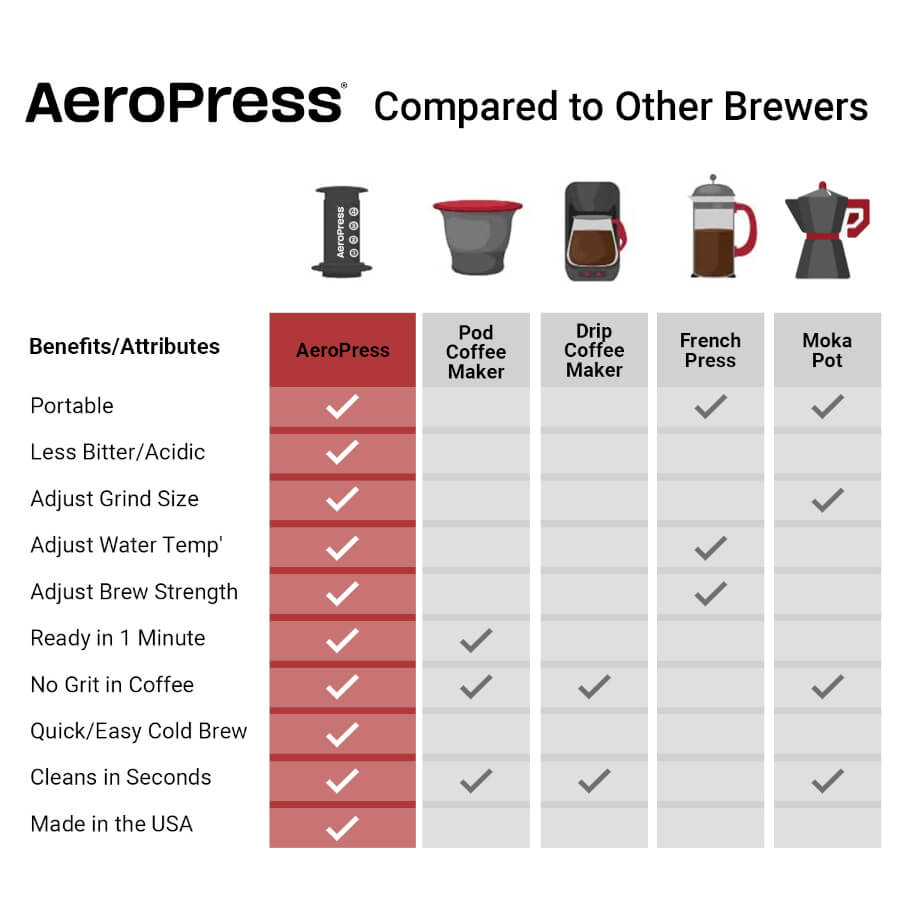 AeroPress Coffee Makers Win Anytime, Anywhere
✔   Smoother, grit-free coffee
✔   Faster brewing—less than a minute!
✔   Clean-up in seconds
✔   More versatile and customizable
✔   Smaller, lighter, portable
✔   Designed in Silicon Valley, made in the USA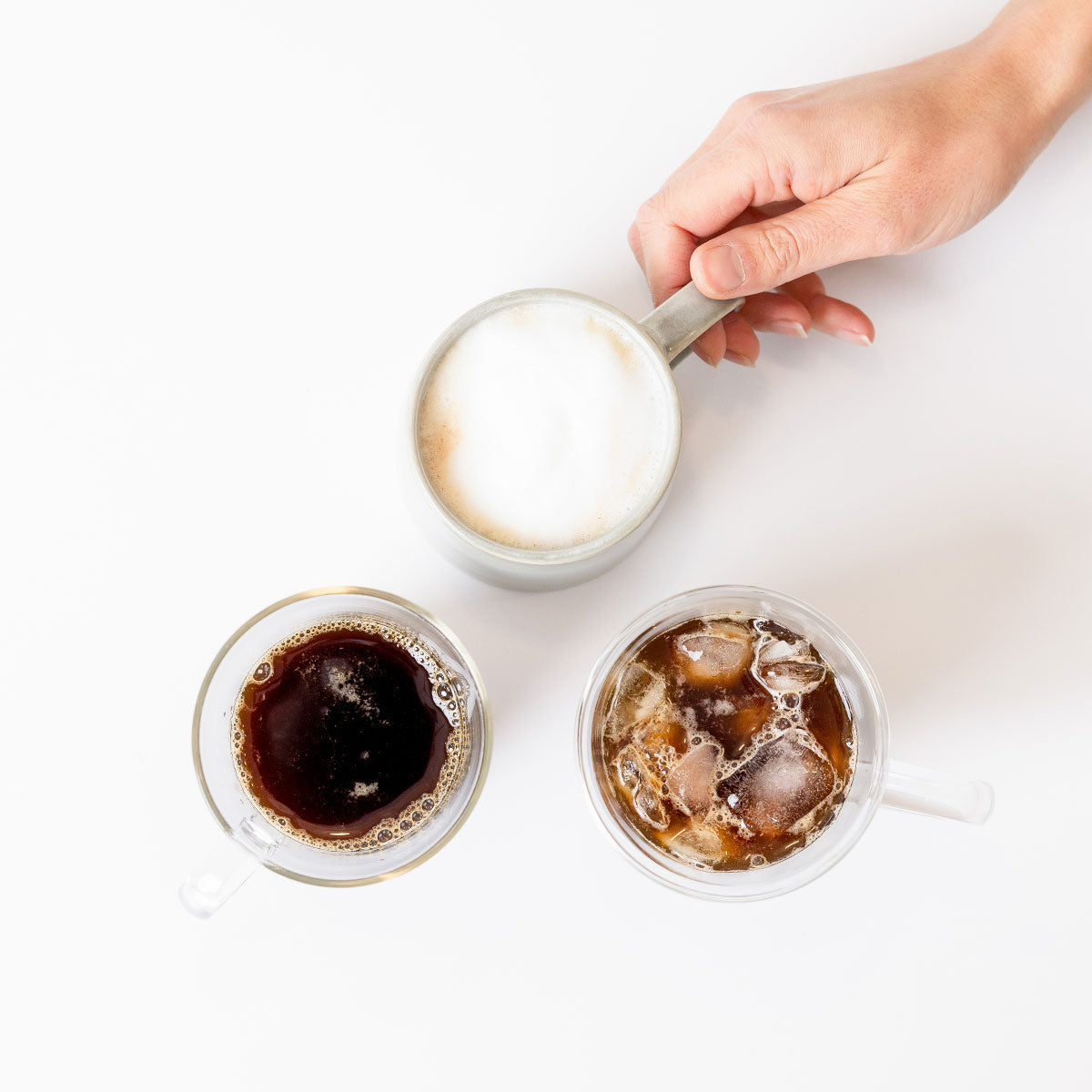 Be Your Own Barista
Beginner or pro, the AeroPress coffee makers are the easiest way to make all kinds of coffee including Americanos, lattes, cold brew and even pour over coffee.
"AeroPress has made me a coffee snob!"
— D. McIver
★ ★ ★ ★ ★